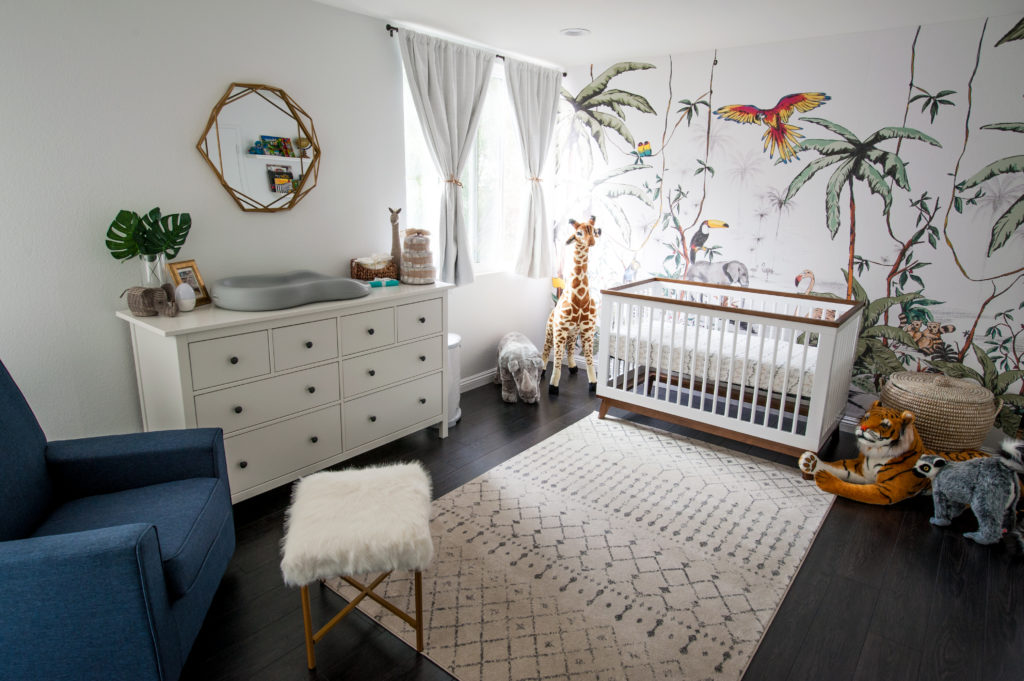 They'll be wild times, that's for sure just like on being on safari. Bring zebras, giraffes and lions along on this wonderful journey with your cheeky little monkey.
If you have gone on safari or aspire to go on safari, you can incorporate this theme as you embark on this wonderful journey with your little one like what mrspunkybreester and her husband did.
Here is what you need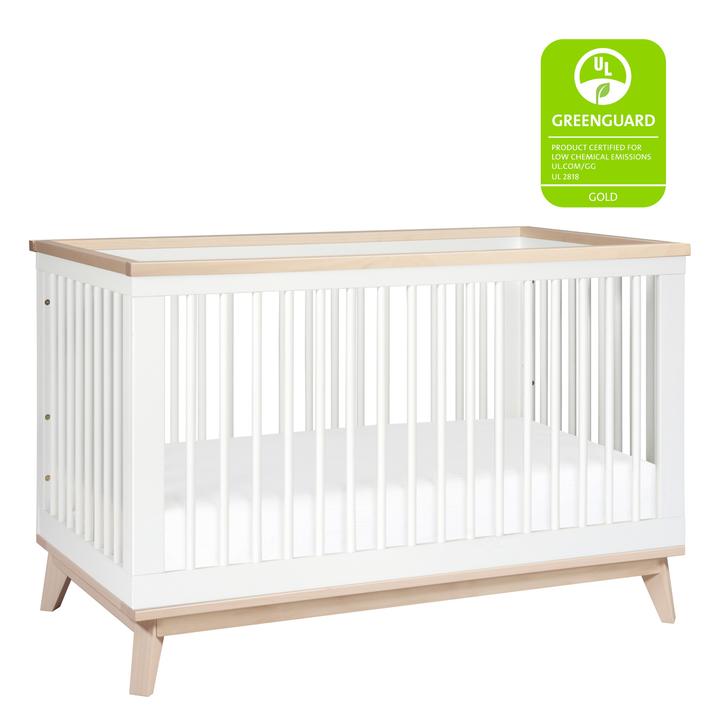 Scoot 3-in-1 Convertible Crib with Toddler Bed Conversion Kit
The Babyletto Scoot 3-in-1 Convertible Crib is the perfect centerpiece for your mid-century modern nursery! Contrast horizontal lines paired with the angular feet create a retro-inspired, charming vibe for your baby's new space. Modern and functional, an included toddler bed conversion kit allows you to easily go from crib to toddler bed to daybed as your little one grows.
Delta Children Reston Glider Swivel Rocker in Sailor Blue
Expertly crafted with plush upholstery and thickly padded armrests for added comfort, this upholstered chair gently swivels and rocks to help soothe your baby to sleep.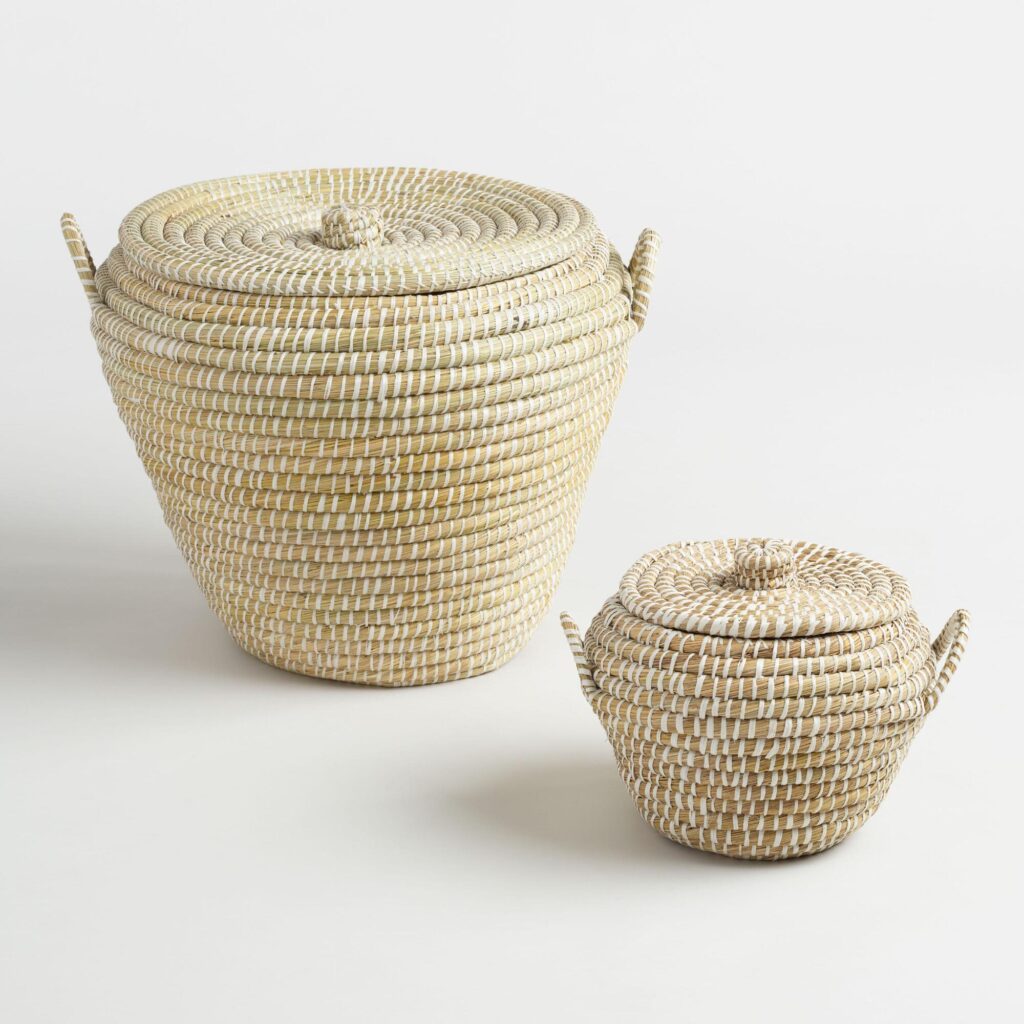 White And Natural Seagrass Paige Tote Basket With Lid
Keep blankets and toys neatly stowed under the knot-top lid of our shapely tote basket. Handcrafted in Bangladesh of a stylish, sturdy mix of natural seagrass and white recycled plastic, it's available in small and large sizes.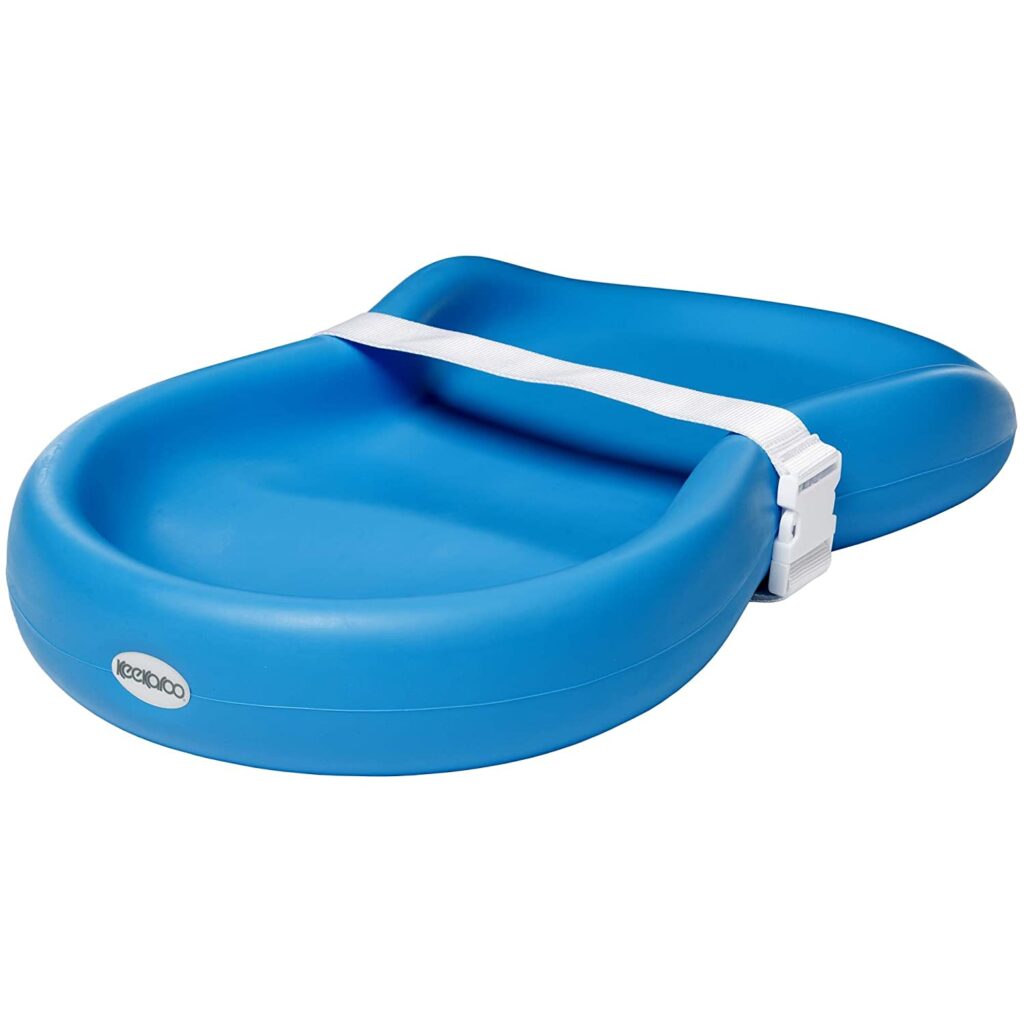 Keekaroo Peanut Changer
Keekaroo Peanut Changer is unlike any other diaper changing pad! Its strong outer shell makes it impermeable to "any" fluid, so clean up is easy. That solid shell on the diaper changing pad also limits bacteria growth or deterioration.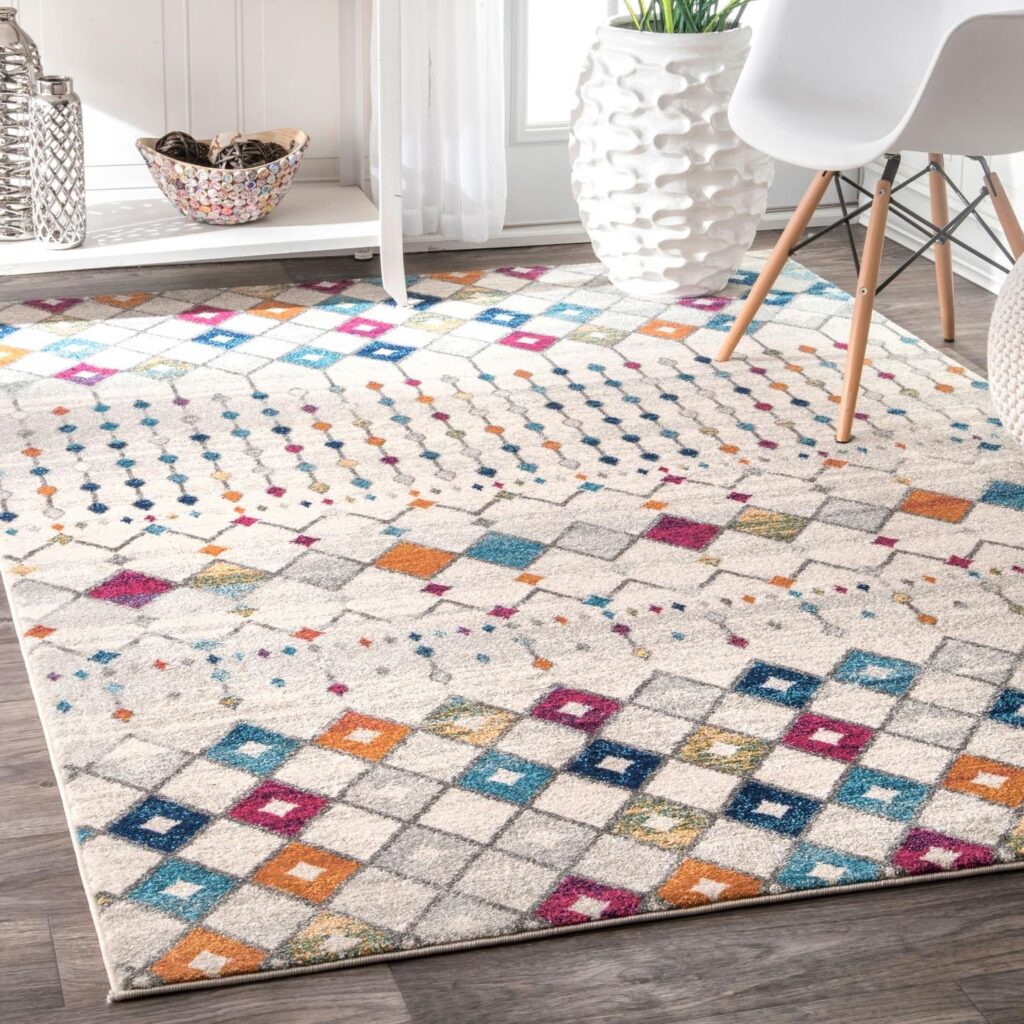 Geometric Distressed Area Rug
The subtly distressed polypropylene pile is patterned with a geometric tribal design, available in seven unique color schemes. Stain-resistant and easy to clean, this durable carpet is ideal for busy living rooms and entryways.
Silver Orchid Kelly Faux Fur White Square Stool
The combination of white faux fur and a gold-finish base give this Kelly stool from Silver Orchid a hip Bohemian glow that will look great anywhere in your home. The seat is thickly padded so you can use it as extra seating, as a place to sit in front of a vanity, or as a seat for a low desk.
JUNGLE TONAL COLORS WALLPAPER
Beautiful textile poster. The material consists of a wrinkle-free textile. Thanks to the high-quality print quality, the colors come out beautifully on this smooth material.
The poster is drawn between beech wooden sticks, and the rope for hanging has a leather look. No screws or hooks are supplied for wall-mounting.

Melissa & Doug Giant Giraffe – Lifelike Stuffed Animal (over 4 feet tall)
Beautiful teWE-INSPIRING PLUSH GIRAFFE: The Melissa & Doug Giant Giraffe Lifelike Stuffed Animal is an awe-inspiring plush toy with realistic details and beautiful markings.