When my kids were little, I would enviously eye parents traveling with teens. They seemed so self-sufficient, carrying their own suitcases and watching movies or playing video games during long flights, while my needy toddlers were stuck to me like peanut butter to jelly. 
Little did I know that when my kids reached their teens, they'd find spending vacation time with their boring parents anything but cool. Their idea of vacation paradise is splashing around in water parks and hanging out with new friends at the resort's teen club. They'll spend time with their parents as long as they're also allowed a healthy dose of independence, too.
Here are our faves!
Club Med Punta Cana
In the Dominican Republic, Club Med Punta Cana sits alongside a stunning swath of the Caribbean Sea fringed with sugary sand and tall coconut palms. Club Med pioneered the whole concept of all-inclusive resorts, with meals, drinks, activities, kid and teen clubs, and entertainment covered in the pay-one-price deal.  
At Club Med Punta Cana, teens ages 11 to 17 have their own space called Club Med Passworld. Activities include water sports, circus arts such as learning to swing on a flying trapeze, archery, and horseback riding. When the sun goes down, outdoor movies on the beach and dance parties offer the chance to mingle with new friends. 
Grand Residences Riviera Cancun
Nestled in a private enclave on the Riviera Maya just a short drive from Cancun, the Grand Residences Riviera Cancun is a beachfront hideaway located between the world's second largest barrier reef and a tranquil nature preserve. 
If you're traveling with active older kids and teens, the resort is the ideal spot for outdoor adventures. In addition to numerous pools and tennis courts, guests can stop by the sports desk and reserve equipment for water sports such as snorkeling and kayaking, or borrow bicycles to pedal around the grounds. The activity centeris open daily and includes the opportunity to try beach volleyball, salsa, and yoga classes.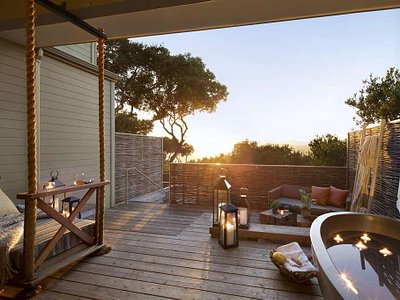 Carmel Valley Ranch
Carmel Valley Ranch is an upscale resort in Monterey County, California. It's paradise for active families with teens who crave adventure. There are multiple saltwater swimming pools, including one designated for families that includes a hot tub and squirting water jets. 
Golf, tennis, and hiking should keep many teens entertained, but there are also more unusual opportunities to get acquainted with the natural world. Carmel Valley Ranch is home to its own apiary with thousands of Italian honeybees. Teens may explore beekeeping, from hive science to honey tasting, when they join a 90-minute class and learn about the connection between plants and pollinators. They'll suit up in protective gear and head to the apiary to watch the bees in action before sampling the luscious honey.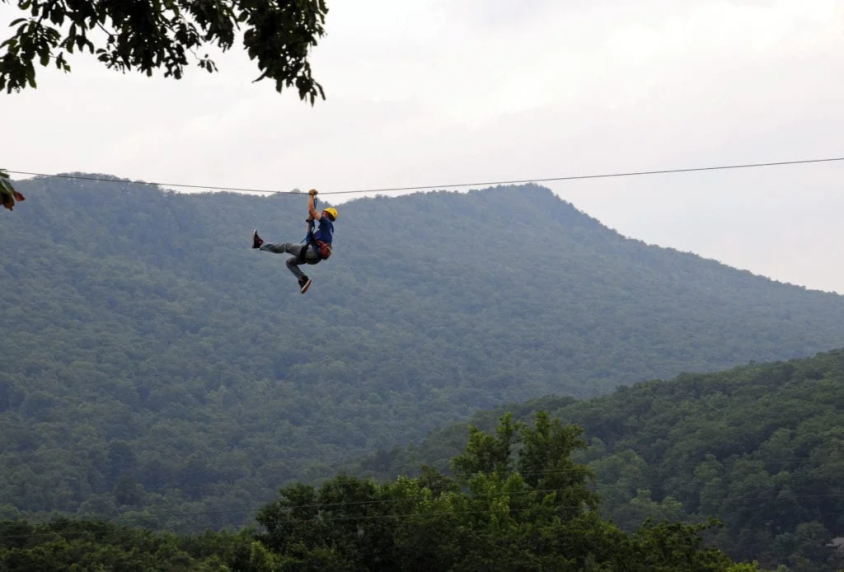 Massanutten Resort
Located in the heart of the beautiful Shenandoah Valley, Massanutten Resort is loaded with recreational possibilities to tempt teens.  There are indoor and outdoor options in all seasons, so there's never a wrong time to visit. And it's located only a few hours from Washington, D.C., making it a favorite weekend escape for Beltway families.
There's a huge indoor/outdoor water park, a Family Adventure Park with a zipline, 30 miles of mountain bike and hiking trails, plus basketball and tennis courts. In winter, active families and teens enjoy ice skating, snow tubing, downhill skiing, and snowboarding. Creative teens can try ukulele lessons and tie-dye workshops. In summer and during holidays, there are special teen nights with games and activities. 
Woodloch Pines Resort
Woodloch Pines is a family-owned lakeside resort in the Pocono Mountains. It exudes genuine hospitality and prides itself on personalized service, which helps to explain why so many guests return year after year. 
It's a slice of teen heaven only two hours from New York City, with paintball, go-carting, archery, and more activities targeted to teenagers and older kids. In winter, snow tubing and ice-skating are fun outdoor options. While there's no specific teen club at Woodloch, the resort hosts numerous friendly competitions such as Bakery Wars and Olympics, all of which are a great way for teens to make friends. Entertainment each evening includes juggling, magic shows, and comedy acts.