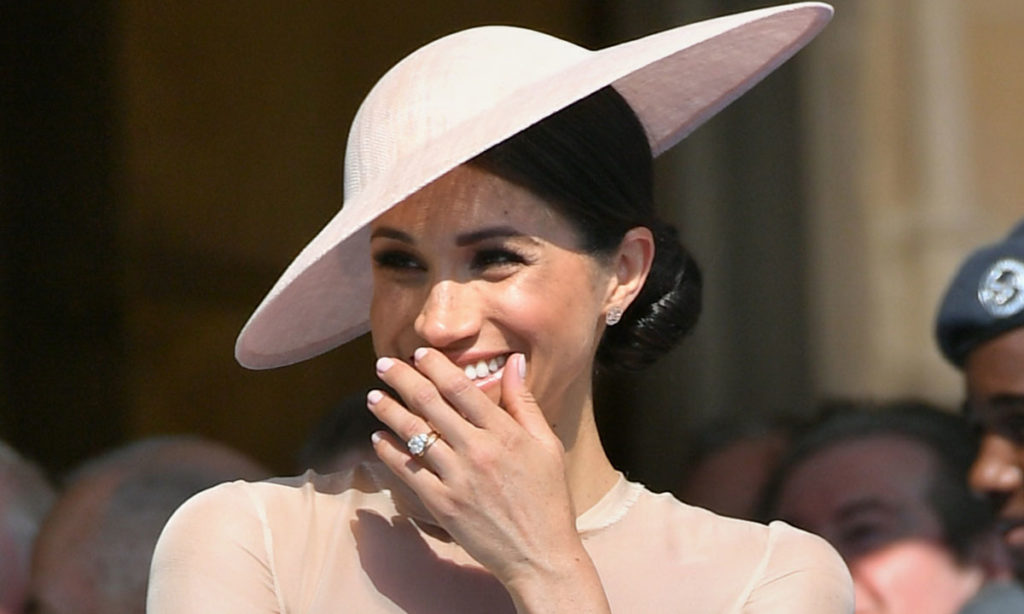 This week, I was in awe to see all of the British and American press making a big deal over the fact that Serena Williams, Amal Clooney and Gayle King threw Meghan Markle a baby shower which some are estimating cost close to a $500,000, when you consider the security and private jet to NYC from the UK and back.
Some are discussing whether it was too lavish.

My thoughts: first, no one knows if that estimated number of the cost is entirely accurate.
Second: So what?
I've been covering celebrity baby showers for as long as this blog has existed, which is over 10 years, and I do not recall anytime that news and gossip outlets discussed the cost of a celebrity baby shower.
Granted, I do understand that baby showers are uncommon among the British, so any shower at any cost may seem exorbitant. However, Kensington Palace had to come out and state that Markle paid for the cost of travel and her stay herself.
They may have pointed out how lavish they were but none reported on the cost, to my recollection.
Let's take a look at other celeb showers because, what does one expect from people who are rich and/or wealthy and have resources and funds to throw lavish affairs?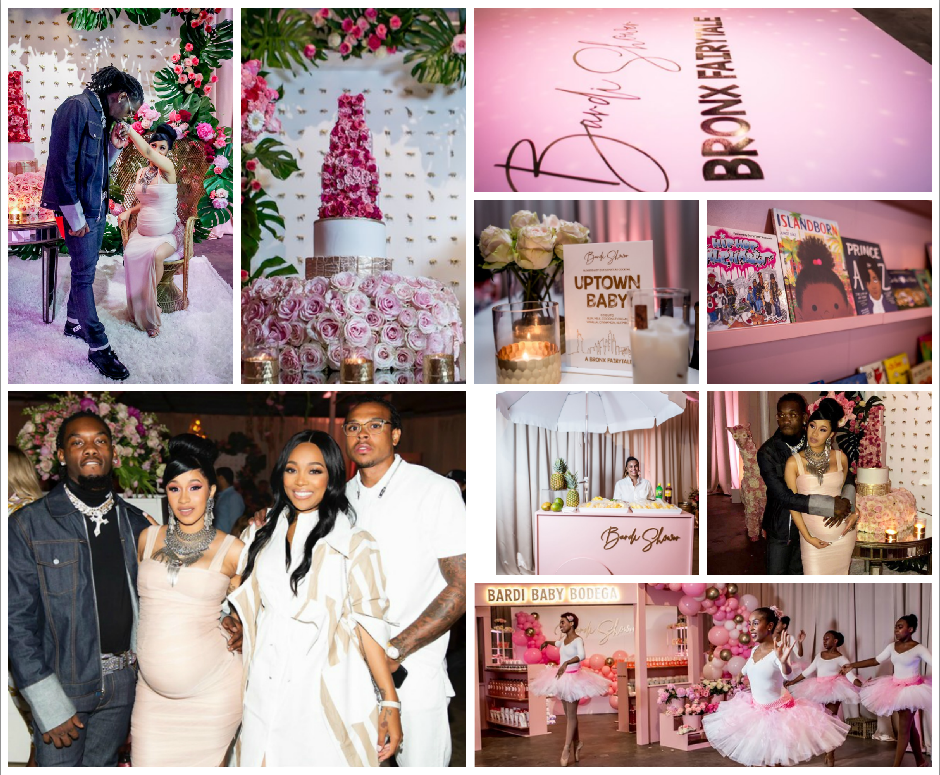 For example, Cardi B's shower featured a 16-foot topiary floral wall, room entrance ways that resembled a 6-car subway train, and several rooms draped in 26,000 pink and white flowers.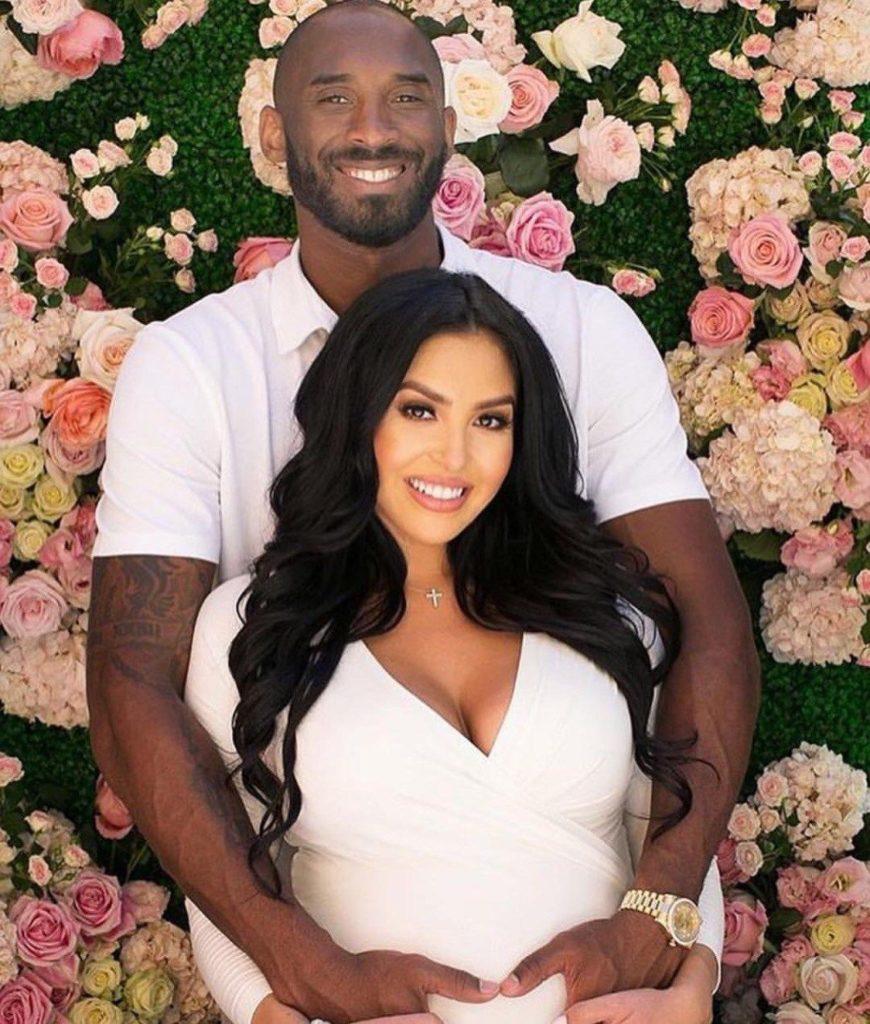 Vanessa Bryant and Kobe Bryant's shower featured a floral wall.
In June 2016, Nicky Hilton had a baby shower at The Towers at the top of  the Waldorf Astoria hotel in New York City. 
Kim Kardashian had what looks like a dozen cherry blossom trees in her baby shower venue for baby Chicago and her sister Kylie Jenner had an elaborate outdoor baby shower for baby Stormi.
Khloe Kardashian had tons of pink roses, topiary and florals at her shower.
Here are some snaps from baby showers Other celebs had: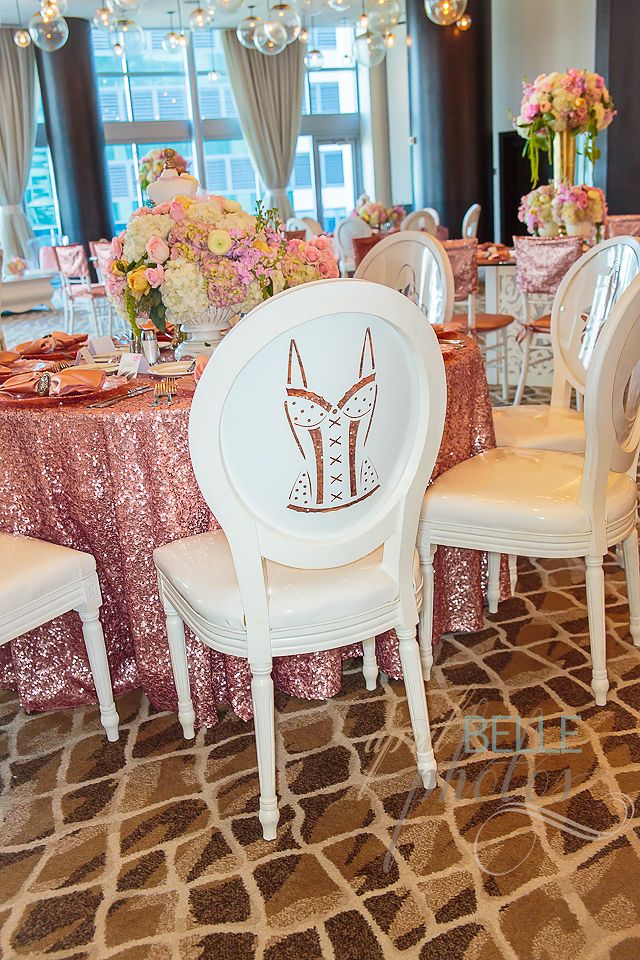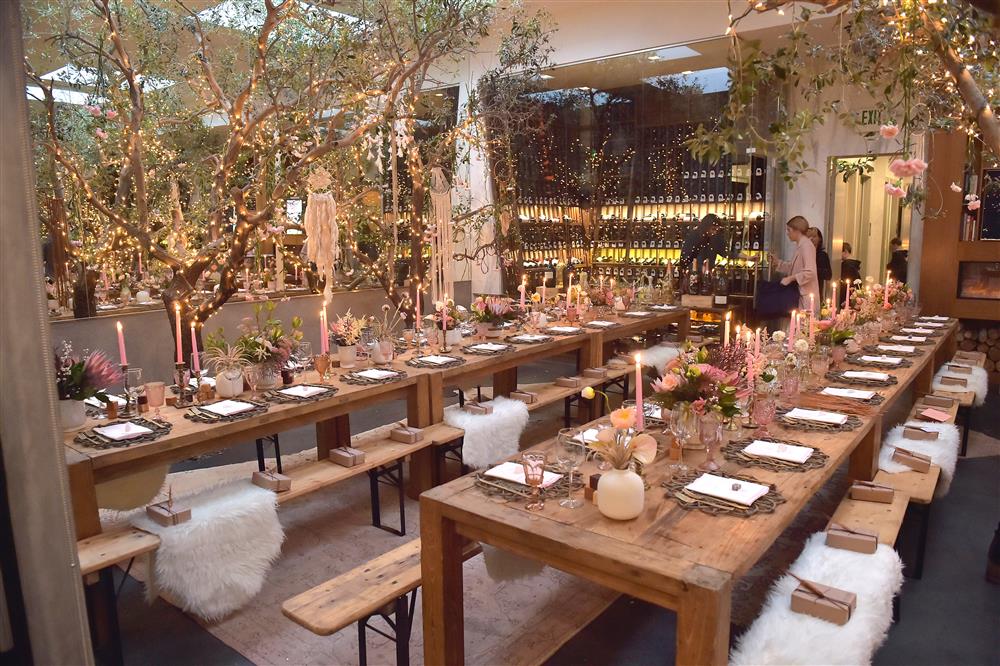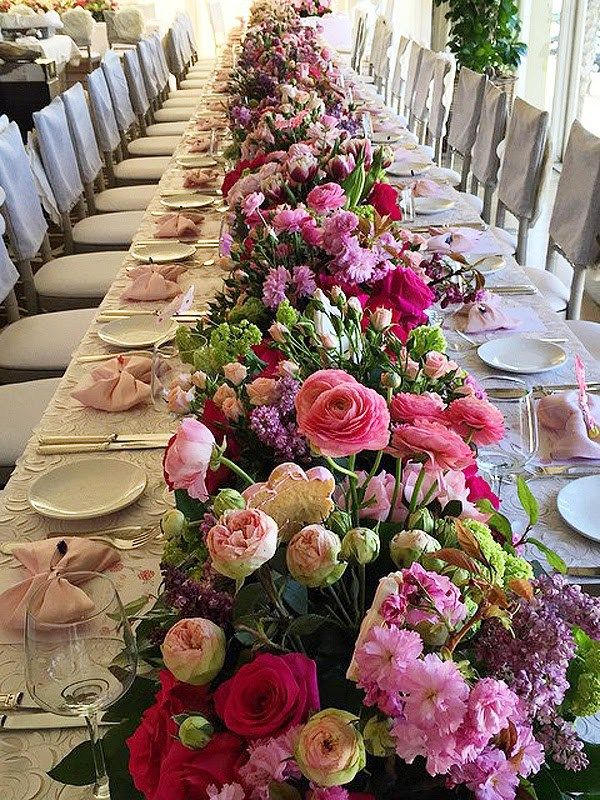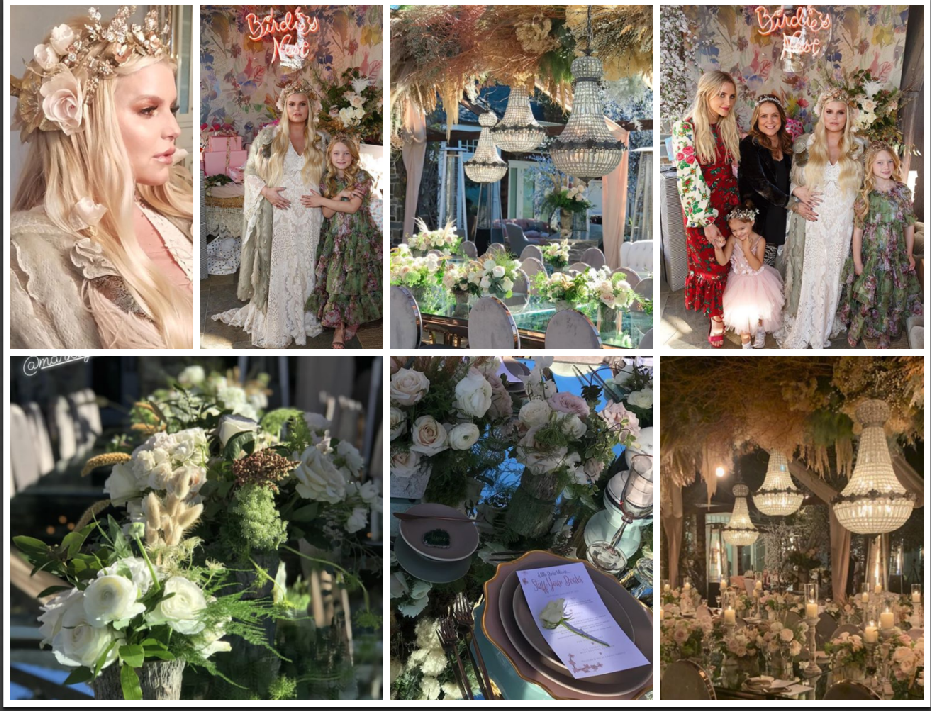 Honestly, I think this young woman is getting more criticism than her predecessor non-royal wife, Duchess Catherine, Kate Middleton.
It reminds me of the criticism Michelle Obama received to the cost of her clothing, hullabaloo which was not similarly made over the cost of Barabara or Nancy Bush or Hillary Clinton's First Lady clothing prior.