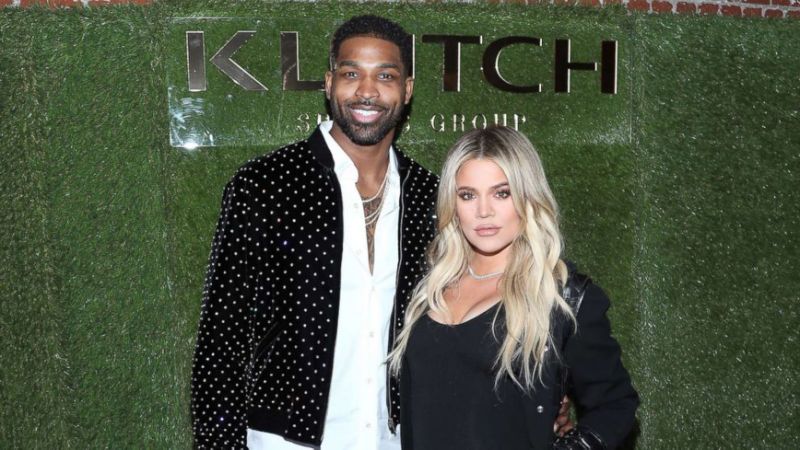 True Thompson is the newest Kardashian/Jenner baby.
Khloe Kardashian announced Monday that she and her estranged beau Tristan Thompson have chosen to name their first daughter together, True, going with a supremely unique and celebrity-ish name.
"Our little girl, True Thompson, has completely stolen our hearts and we are overwhelmed with LOVE," she wrote on social media. "Such a blessing to welcome this angel into the family! Mommy and Daddy loooooove you True!"
With cousins named North, West, Saint, Stormi, Dream and Reign, what would one expect? I like True! It has much character, to me.
According to insiders, Khloe is focusing on being mom and less on any controversy or personal turmoil between herself and Tristan.
"Khloe is mesmerized and completely in love with the baby," a source told E! News. "That's all she's thinking about is caring for the baby and being positive."
Things are still up in the air regarding her personal relationship with True's dad.
"She hasn't made any decisions on what she's going to do regarding Tristan," the insider explained. "She is overcome with emotion and can't think about anything other than the baby right now."
Mom Kris Jenner is in Cleveland helping her daughter out with the first weeks. Kris was also there to help Khloe labor.
"Everyone is focused on helping Khloe and staying positive at this time," a source previously said. "They want her to be comfortable and not stressed at all. They are focusing on the baby and crying a lot of happy tears at the moment."
bellyitchblog.com+1 more Over 9 million people have enjoyed Bellyitch's Award-winning Celeb "bumpwatch" pregnancy and parenting blog. Trying to Conceive? Download our FREE Fertility 100 ebook. Hunting for Top Maternity or Kids Brands? Our Bellyitch 100 is the free resource for you. Baby Shower Shopping? Check out out Top Picks on Amazon or our Gift Guides.