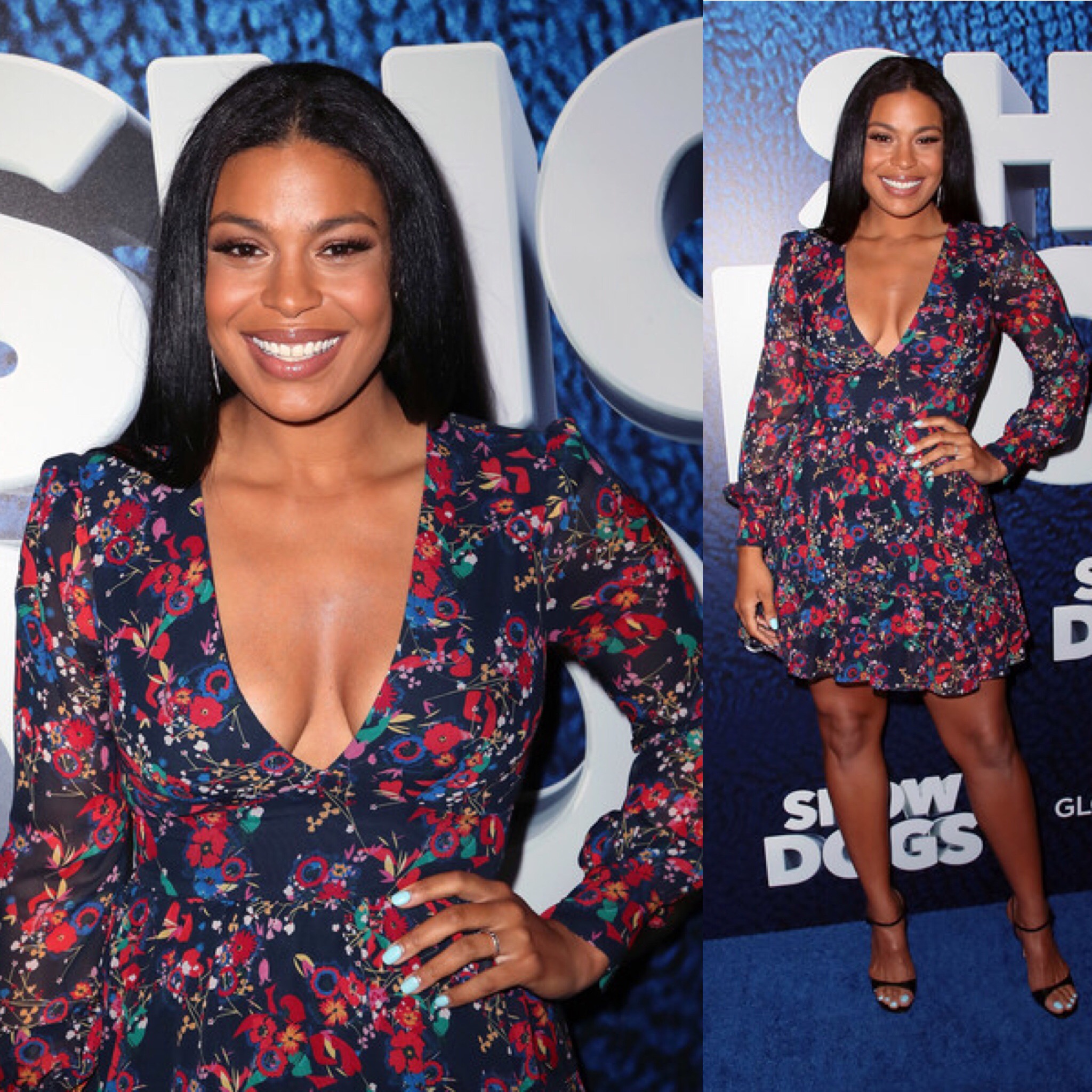 We know that Kate Middleton emergeged the same day as giving birth looking like a bed of fresh roses.
Amazing but not normal, well at least nowhere near the average experience of most women!
We know that celebs are subject to unrealistic  pressure  to bounce back and quickly re-emerge into the public eye after having a baby.
We don't know if Jordin Sparks was thinking of any of that when she decided to hit the red carpet last Saturday at the TCL Chinese Theater in Hollywood on May 5th., a mere days after giving birth to her first child, son Dana Isaiah, Jr.
Then we figured out the new mom was probably under contract to appear at the premiere of her upcoming movie Show Dogs where she voices the role of the dog Daisy in the movie!
She probably jetted right back home or nurse and snuggle with her gorgeous baby boy right after!
Well one thing This appearance did confirm for the celeb stalkers: she did not deliver her son via c-section because those deliveries usually require the mom to be hold up on a bed, recovering from major surgery and probably having a catheter and still stapled bikini line incision for at least three days before being sent home.
The American Idol alum also looked super cute in a  floral Saloni dress, Schutz shoes, and Melinda Maria jewelry.
The baby boy was born May 2 at 9:04 p.m. PT at the Natural Birth Center & Women's Wellness in L.A. DJ weighed 8 lbs. 4.5 oz. and measured 21.5 inches, People reports.
Sparks describes the birthing process as "miraculously beautiful," saying, "Dana caught him with my midwife, Simona, and when he handed him to me, I was absolutely overwhelmed with joy. He was and is everything we imagined." Days after becoming a mother, Sparks told People, "I'm feeling pretty good! I am so grateful for my husband and amazing team at the Natural Birthing Center. I don't think I would be feeling this great without them!" Sparks adds she "already" loves nurturing her son, gushing, "The joy, laughter, scrapes and bruises…I can't wait for it all!"
bellyitchblog.com+1 more Over 9 million people have enjoyed Bellyitch's Award-winning Celeb "bumpwatch" pregnancy and parenting blog. Trying to Conceive? Download our
FREE Fertility 100
ebook. Hunting for Top Maternity or Kids Brands? Our
Bellyitch 100
is the free resource for you. Baby Shower Shopping? Check out out
Top Picks on Amazon
or our
Gift Guides
.