Feeling patriotic?
Wearing the America Flag's Stars and Stripes have been a trending item in past seasons and doing so is popular each year around the 4th of July.
Actually, according to the US Constitution, the flag should not be worn in the form of clothing. Doing so is a sign of disrespect. However, it is so common nowadays in modern secular society that no one bats an eye if someone wears Old Glory on their bottom.
To be safe, we'd suggest going with a plain t shirt with the flag on it as Gisele Bundchen and Kendall Jenner have been seen wearing in the past. An entire dress, like the ones Halle Berry and Meryl Streep have donned, might be over -the-top but they can work too. You can mix it up by separating the stars from the strips like with a jacket Ciara was spotted wearing is a great not so conspicuous way to show your American pride.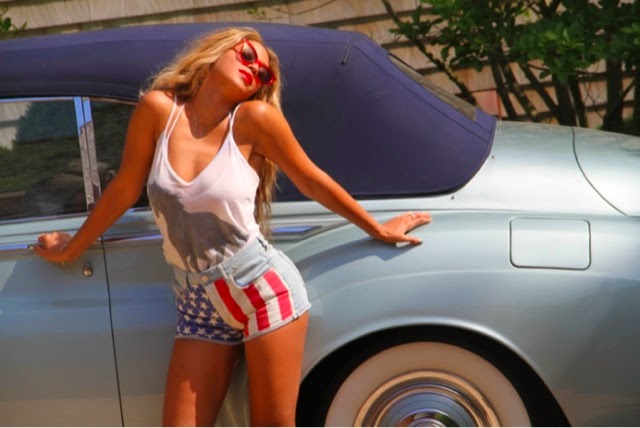 Celebs are famous for flaunting their figures in stripes short shorts. You can get Beyonce's shorts from Forever 21 for $21.99.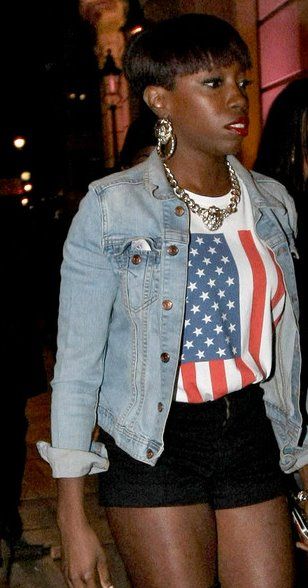 Or pick up a red and white stars and stripes top like the one R&B singer Estelle wore once in the past from
Zulily for $26.00.
They can be nabbed at big box stores like Walmart and Target around this time of year and usually get discounted on July 5th but that doesn't mean you are limited to wearing patriot gear on these days only. Have it your way!
If you'd like to know more insider tips, want a critique of a site you've created or if you are interested in starting a blog or website yourself but do not have the time, patience, bandwidth, know-how or ability to get it done, let me set it up for you and train you on how to keep it going with my "Do-It-For" you consulting service,
Visit my Personal Consulting Site and Book a spot today!