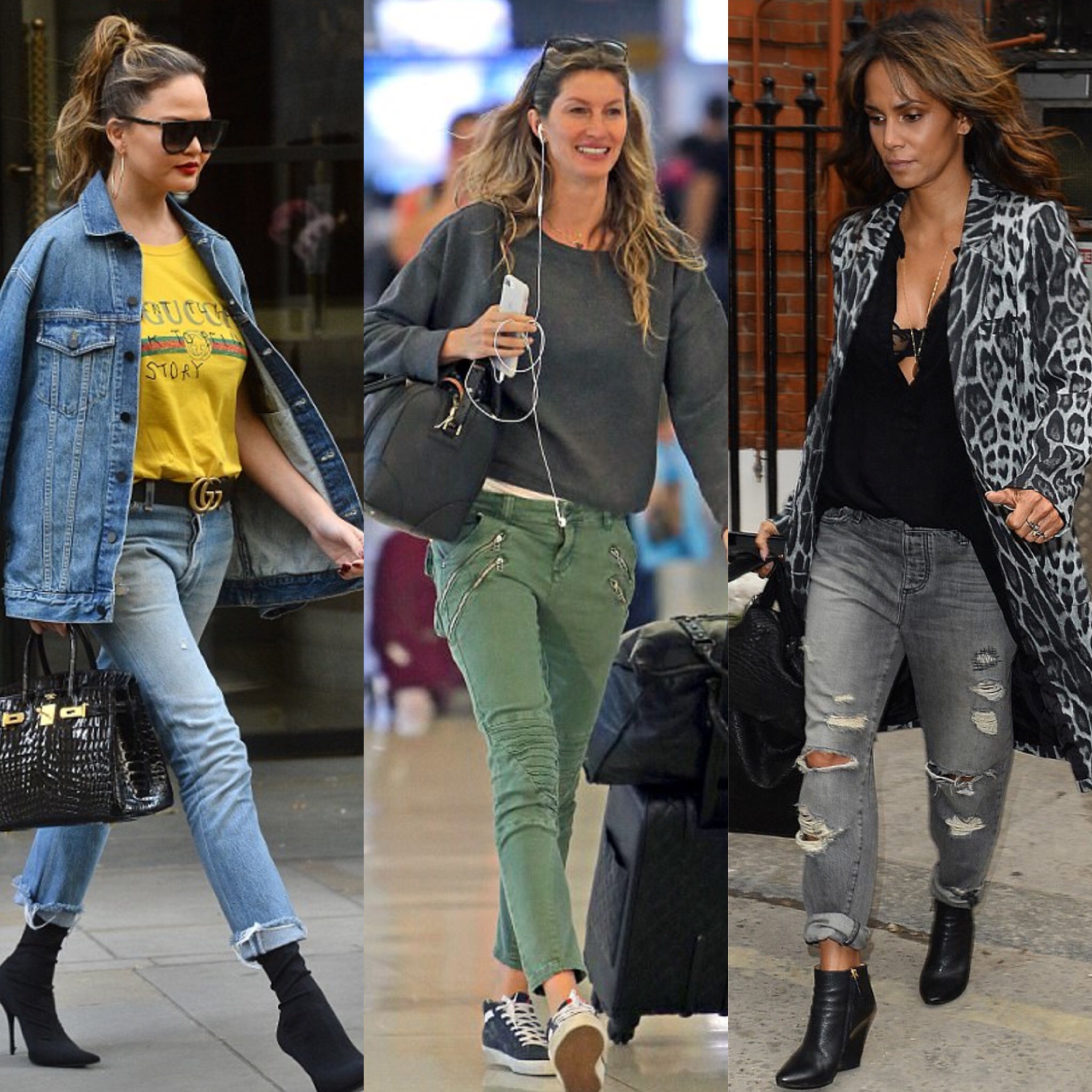 Celebs dress up for red carpets, premieres, and Tv appearances and on weekends, while running errands and traveling, they  get to dress down.
But because they're always being photographed, they don't have the luxury of looking bad even on their days off.
Case in point: Chrissy Teigen, Gisele Bundchen and Halle Berry always look fab.
This week is no different.
Teigen was chic in denim, wearing an Alexander Wang jacket and distressed cuffed Re/done jeans with a cute yellow Gucci t-shirt and matching monogram belt. The model accented her look with a cute pair of Saint Laurent shades, a Hermes purse, suede Balenciaga booties and Gold XIVKARATS hoops.
Gisele Bundchen rocked it in a rugged grey sweat shirt paired with cropped green Rosa Chá, Chanel shades, a Givenchy travel bag and a funky pair of black high tops by Golden Goose 

Berry looked fashionable in a long black and white leopard print Dolce and Gabbana over distressed grey denim jeans, black leather booties and a black blouse.

Working mamas!!