Bellyitch Double Rewind
Credit: Photographer Angie Hill, subject: her son Braxton
No studies. No
Surveys. No experts. Below is my top 10 list for growing a super smart
baby from birth. These down home tips are culled from my experience
interacting with super smart friends, family and colleagues. I've read
my fair share of books, magazine articles, webzines and blog posts
sharing tips for doing what you can to make sure your kid grows healthy
and smart. Much of a child's braininess has to do with genes, but
there are a few easy and free things that parents can do to give their
kid just the right start.
10. Talk to your baby. Tell
her everything you are doing as you do it as in "Mommy is taking off
your white shirt now" as you undress the baby for a bath or "Now, I'm
putting you in the bath tub. The water is warm". Doing this is great
for a few reasons. One, you are exposing your child to words and her
brain develops just from hearing the intonations in your voice and the
inflection in your words. Second, she is learning passively that
objects are assigned words and meaning. This is key for early vocabulary
development. Never miss out on a chance to stimulate your child's
brain.
9. Read. Read. Read. Before
your child is born, it would be ideal for him to have a library of at
least 5 board books. They should be brightly colored and have rhyming
words in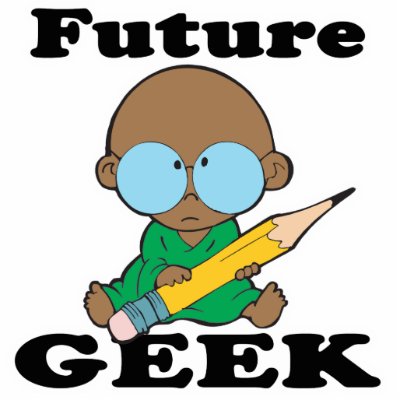 them.
Short of course because an infant's attention span is but so long
after all. Not to be judgmental, but I'm always saddened to go into a
child's home and see a TV set perched on a corner and neary a book in
sight. You should read at least at bedtime to your baby. As he grows,
he may develop favorites that he smiles at when he sees you pull it out
of the bookshelf. Make sure you register for a few books among all the
other fun baby items. I love to give books at baby showers. Books
don't get the same aaaah factor as cute clothes do during a shower but
the moms and babies sure do appreciate them later.
8. Take your child to baby story time at the library.
As soon as you can, find out if your local library or some other
public place or bookstore has a story time for small children and
babies. Again, exposing your child to language is essential and the
way language sounds when being read to is quite different from when
being spoken to and also the social aspect of being around other babies
is great. They may be too young to really play with other kids, but
getting to see other babies has its benefits. So does being exposed to
another person reading and another voice other than your own. All
good for the active synapses in your kid's brain.
7. Take your baby everywhere This
may be hard for winter babies, but another key to growing a smart baby
and later child is exposing her to different environments. Even if it
is just to the mall or the DMV, the different sounds, colors, patterns
that she sees in different places are excellent stimulation. I know
first time moms sometimes get neurotic about exposing their kids to
germs from other people in the world. But that is such a bad move! Germs
are good. They develop a child's immune system. So long as the baby
doesn't have a condition with compromised immune system, I think nothing
is better for a new baby than being exposed to the world and as early
as possible. Later, as they get older getting them to the zoo,
aquariums, museums or city festivals are good educational places to take
the kids.
6. Play music. It doesn't have to be Mozart though the creators of the Baby Einstein
books, DVDs, CDs and toys would like you to think so. I do believe a
bit that something about the pattern of classical music stimulates young
brains more so than other music. Some of the children I've seen who've
grown to be pretty good test takers and piano class whizzes were
indeed exposed to music daily in their home. Children need a variety.
Later, if you can afford it, I'd recommend enrolling your baby in a
music and play class like the kind they offer at Gymboree Play and Music or Kindermusik.
All of my kids were enrolled in these types of programs and beyond
just exposing your children to unique ways of play, they also teach
parents on what senses and skills are being developed by different types
of play activities.
5. Expose your baby to different Textures.
Having your baby feel different textured objects from early on also
stimulates her brain. She is learning more about the diversity of her
world in every possible way and through all her senses. I love those
books that have different textures in them. My children love the That's Not My Bear and That's Not My Car
and similar books that the Usborne book company publishes. As she
moves on to solids and starts sitting in a high chair, let her play
with her food. I know your mom will freak, but that's all part of
learning about texture. When you are gardening, let her dig her hands
in the dirt. All good stuff.
4. Lay on the Floor Vegging with her while she plays.
Babies experience the world looking up at folks and being carried
around. So what a break and a breath of fresh air it would be to look
down at mommy for a change. Nothing's better than having her explore on
her own playing and having you down there on her level is a
refreshing break in perspective. It' s a bonding experience as well. I
think it builds her confidence having you near by and that low while
she explores. I got that tidbit from one of my kids' favorite
Kindermusik instructor.
3. Dance with Your Baby.
Putting on some funky music and dancing around your crib with the baby
is a fun and easy way to get her inner -outer ear tubing going. It's
great for helping a child's developing sense of balance. It's also a
good way for bonding and it can be good exercise for the parent too.
Balance is good for when your child starts to crawl and walk. She's
going to need coordination and balance is good for that.
2. Point to words as you read.
It may sound silly to think that a child would know how to read from
infancy, but like what the creators of the popular often advertised Baby Can Read
system say, a child's key time for learning is in that critical first 5
years when they are most receptive. Pointing out words teaches your
child early that words you say are assigned to the letters that make up
words. She may not know what you are saying but if you do it often
enough, she will pick up the patterns. I actually had my kids on the
system (though I admit falling off the wagon a bit) but today the 4 year
old and 2 year old can still recognize various words. And do it
everywhere. At restaurants. Going into the Changing Room. At the grocery
store. Just ignore the folks giving you a funny look passing by as you
do this.
1. Breastfeed.
I am an advocate of breastfeeding and believe it is the best source of
nutrients for your baby from the very start. I really do believe part
of the reasons my kids are bright is that they were breastfed for an
extended period of time. Breastmilk not only builds a baby's immunity
from the mom's antibodies being passed on to it, but the process builds a
nurturing bond. I recognize that not all moms are comfortable
breastfeeding and it can be a difficult process. Failure to latch,
thrush (a sore in a baby's mouth), engorgement, sore cracked nipples and
low milk production are all obstacles that can prevent successful
nursing. By all means, if these obstacles prevent you from nursing your
child, they are not doomed to not be smart of course. I know of plenty
of smart doctors, lawyers, and geniuses who were not nursed as a baby,
so there you have it! ha.
I honestly believe if you
follow these ten simple steps at a minimum, you will be on your way to
giving your baby a healthy smart and a great foundation for future
learning. The rest is up to you. And I highly recommend Smart-Wiring Your Baby's Brain, What You Can Do to Stimulate Your Child During the Critical First Three Years by Winifred Conkling a book I picked up
years ago which is an easy read and supports much of these ten tips.
I'm sure I subconsciously scrubbed some of the concepts in putting
together this list.
bellyitchblog.com+1 more Over 9 million people have enjoyed Bellyitch's Award-winning Celeb "bumpwatch" pregnancy and parenting blog. Trying to Conceive? Download our
FREE Fertility 100
ebook. Hunting for Top Maternity or Kids Brands? Our
Bellyitch 100
is the free resource for you. Baby Shower Shopping? Check out out
Top Picks on Amazon
or our
Gift Guides
.