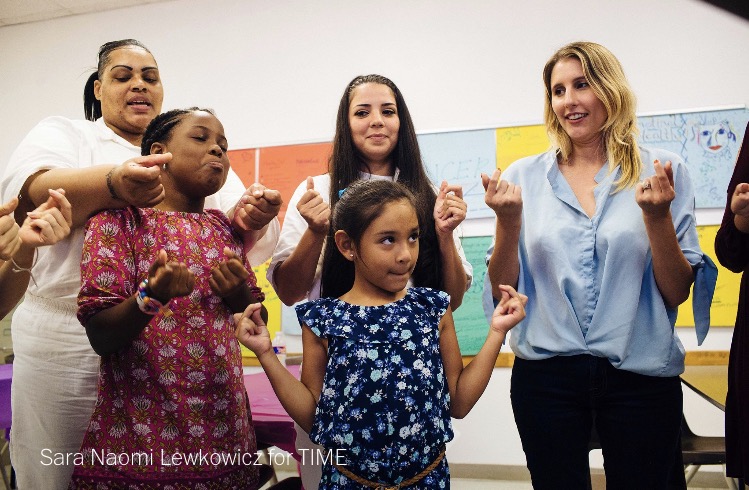 An Austin, Texas Girl Scout troop has been running a program since 2000 which enables troop members who have moms in prison to visit their relative.
The "Girl Scouts Beyond Bars" travels almost two hours to the Gatesville Correctional Facility to let moms and their girls catch up,  cuddle, eat lunch and play games. They're able to feel "normal" for an afternoon in a space that resembles a classroom more than it does a penitentiary, organizers say.
You have to read this heartwarming story over at Time! I just had to syndicate share it!
Photo: Sara Naomi Lewkowicz for Time
bellyitchblog.com+1 more Over 9 million people have enjoyed Bellyitch's Award-winning Celeb "bumpwatch" pregnancy and parenting blog. Trying to Conceive? Download our
FREE Fertility 100
ebook. Hunting for Top Maternity or Kids Brands? Our
Bellyitch 100
is the free resource for you. Baby Shower Shopping? Check out out
Top Picks on Amazon
or our
Gift Guides
.