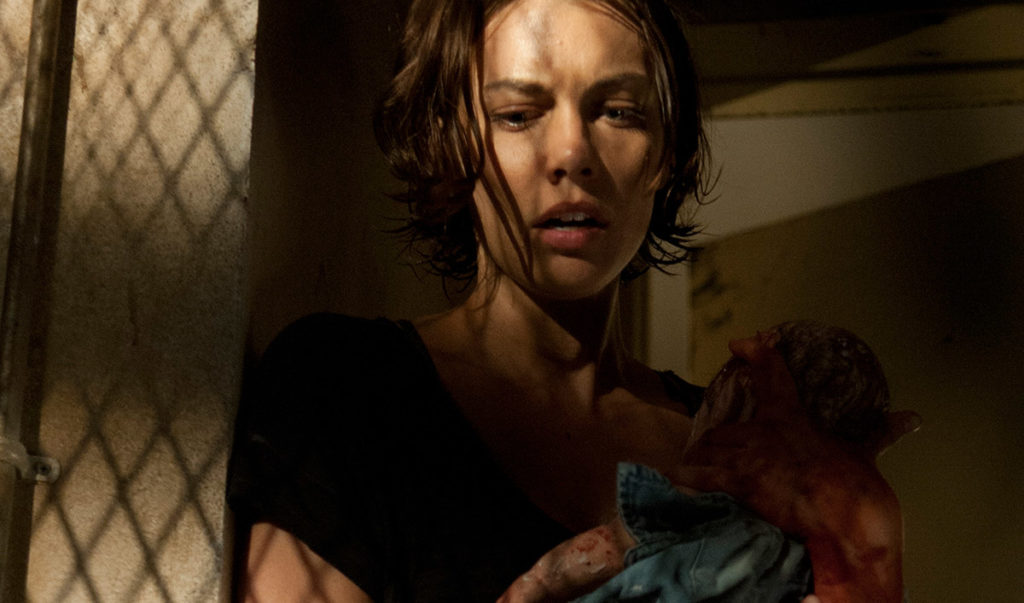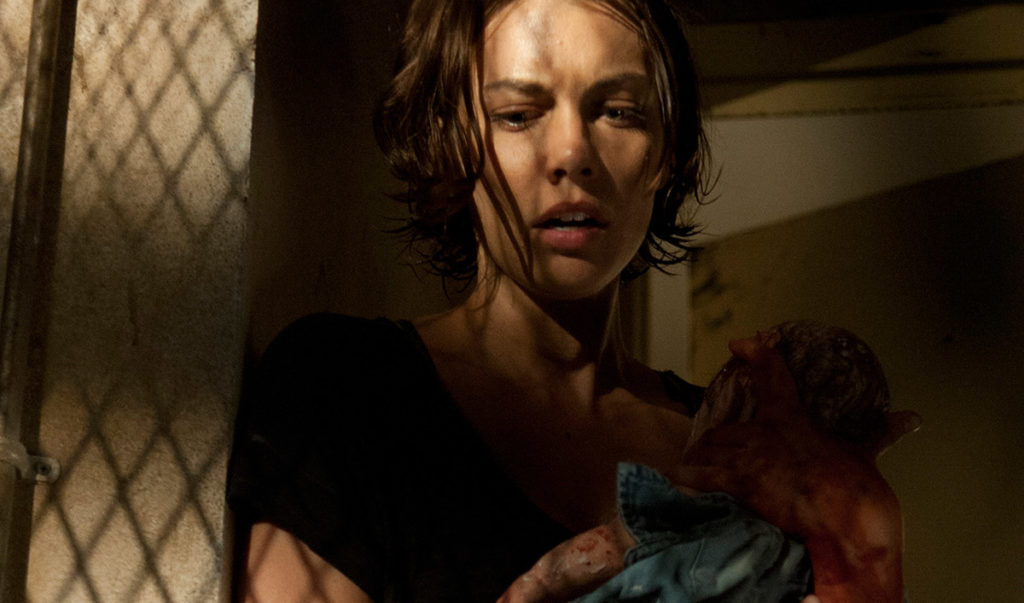 Season 8 of The Walking Dead will return to fans on Sunday, October 22, at 9:00 p.m. ET. but the hit AMC drama's showrunner Scott Gimple recently revealed that pregnant charcter Maggie will not be giving birth in any future episode soon.
When asked if anyone should expect to see Maggie giving birth in Season 8, Gimple said this:



We shouldn't. . . . It's quite early in, as it was in the book.
"With 'quite early in,' Scott Gimple is referring to Maggie's pregnancy in general, as she's seriously not all that far along by this point in the narrative, despite having first revealed to Aaron that she was expecting back in the first chunk of Season 6., " Cinemablend explains. "So, in a sense, if Maggie actually would give birth during Season 8, it would be far scarier than heartwarming, as it would be an extremely premature delivery. I mean, her belly bump is roughly the size of what it would be if the group had a fairly sizable meal."
The idea of yet another post-apocalypse baby is daunting, right? So far, Judith has been able to survive while being kept safe and busy while the adults battle Walkers, Wolves, and now Nagan!
An infant in the mix would certainly make things even more interesting.
Read more at Cinemablend !
image: Screenshot
bellyitchblog.com+1 more Over 9 million people have enjoyed Bellyitch's Award-winning Celeb "bumpwatch" pregnancy and parenting blog. Trying to Conceive? Download our
FREE Fertility 100
ebook. Hunting for Top Maternity or Kids Brands? Our
Bellyitch 100
is the free resource for you. Baby Shower Shopping? Check out out
Top Picks on Amazon
or our
Gift Guides
.