It's December 1 which means there are only 24 more shopping days until Christmas. Already, we've posted several gift guides for every type of person on your list.
Today we are sharing out top picks for that book lover on your list.
1 We really dig this mug that has all these great introductory lines from some of the most popular and most read literary works of our time. From Anna Karenina to Slaughterhouse Five, the mug comes in a fun gift box. It is sold by The Unemployed Philosophers Guild – $15.95
2 Calendars are still popular gifts to give at the end of the  year so Orange Circle Studi's  2018 Album Wall Calendar  for Book Lovers is quite appropriate! Each month is a the book cover art from one of the historical classics. It is retro-inspired and comes packaged in a sturdy sleeve just like a classic vinyl record album. The calendar is printed on matte paper for a true vintage look and features full-color poster-style artwork $14.27
3 We love charms! A bangle with charms of an open book, an "I Love to Read" and a heart charm is, well, charming, wouldn't you say? It would be well appreciated by a teacher or some other book aficionado in your life!  An Etsy shop I love to frequent sells it for  $8.99 and charges just $1 to personalize it! That's a steal!
4 Throw pillows with fun sayings on them are great for livening up any den, office or other casual area in your home. This Pillow that reads "One More Chapter" is perfect reading pillow.
5 We got a hoot from bumping into Dasha Alexander mug that reads "Kindly Go Away, I'm Reading Mug" ! It sells for $17.95
6 A pair of fun and warm socks would be much appreciated this Christmas when gifted to a mom, librarian, teacher or other book worm. These novelty socks read on the bottom of it, "If you can read this, get me a book"! Hilarious! And also under $20 at $14.99
7 If you have yet to upgrade to the latest iPhone and are still carrying around the iPhone 7 or know another book-lover in your life who is, then consider getting this "Inspired Cases Bookshelf " Book Lover Case for iPhone 7. It has 3D Textured Print  so you can actually feel the design. It's made in the USA and protects a phone from dings and dents. It sells for $14.99.
8What do you get when you cross a book lover with a superhero fan? You get this Aluminum sports bottle. It is 13.5 ounces and made of 100% recyclable aluminum and sells for $17.95
9. We love journals and this sleek leather journal would be a great place to record all the books you've read or gift it to a book fan who is also organized and serious about tracking his or her reading. The journal is seriously made for it. It includes pages to list books that have been borrowed, lent away or given. It has pages for book sources and a spot to jot down members of the reading group and contact info for members. It is also smartly priced at  $12.96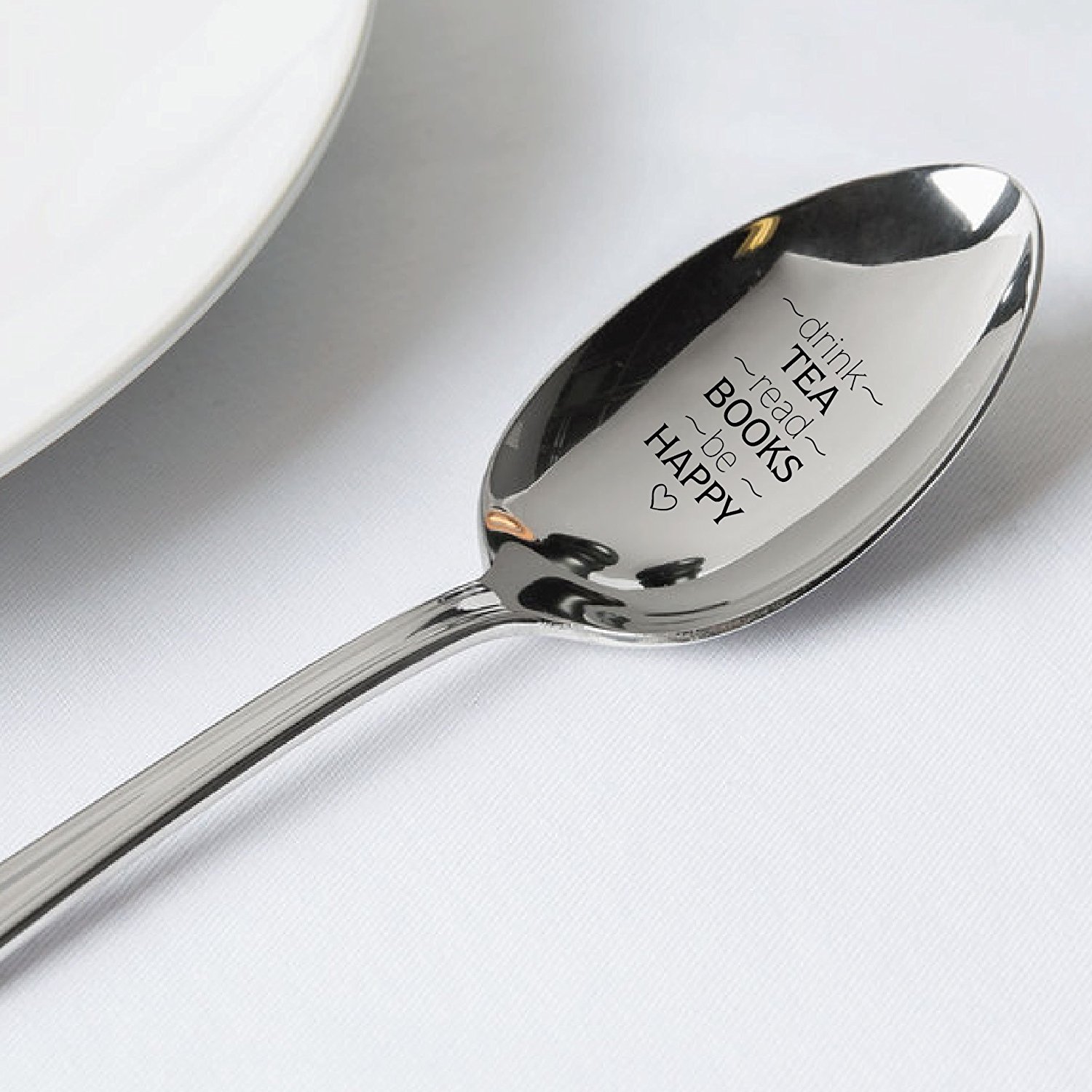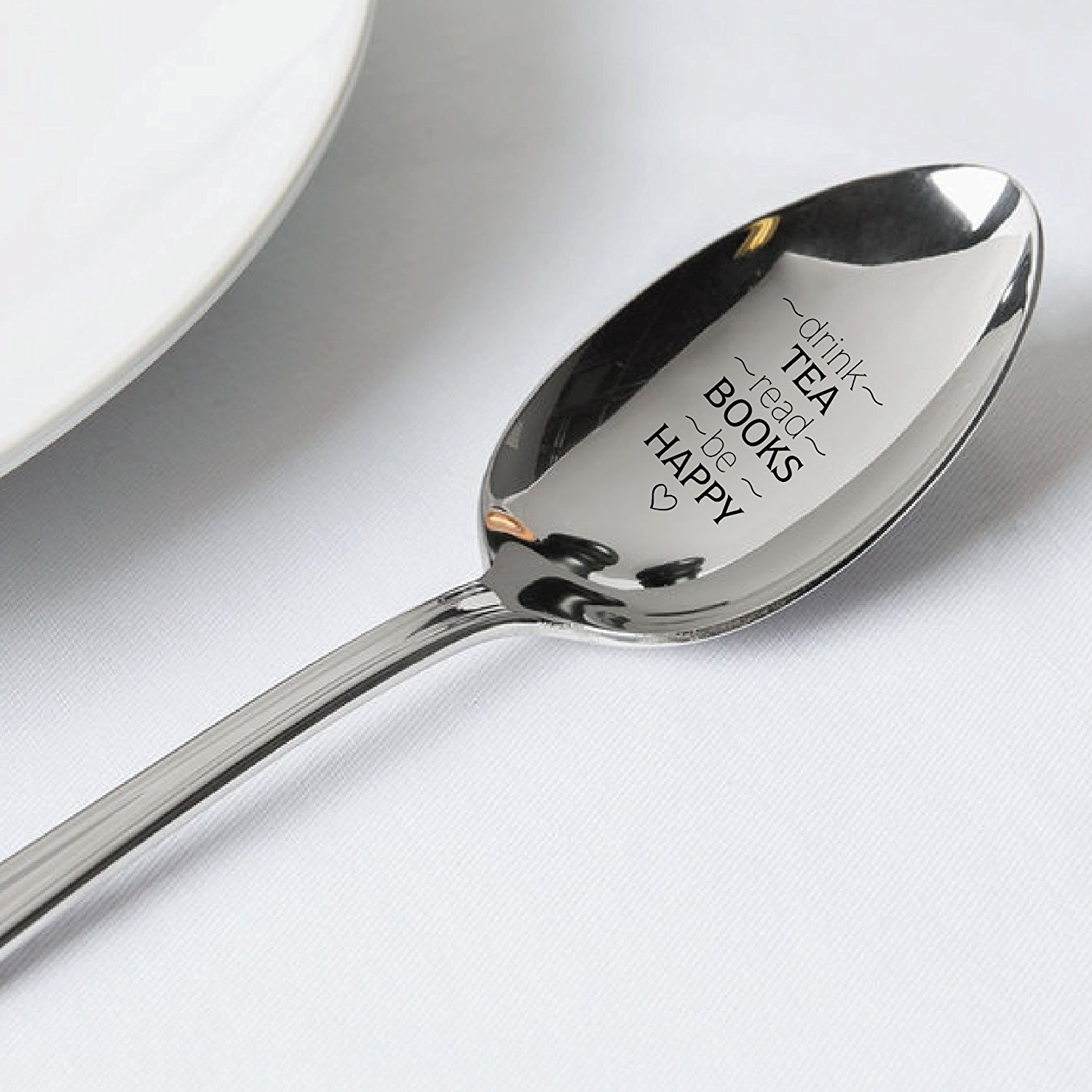 Bonus is this tea spoon for a book lover who also loves to drink tea! It fits right into the under $20 theme at $10.99
bellyitchblog.com+1 more Over 9 million people have enjoyed Bellyitch's Award-winning Celeb "bumpwatch" pregnancy and parenting blog. Trying to Conceive? Download our
FREE Fertility 100
ebook. Hunting for Top Maternity or Kids Brands? Our
Bellyitch 100
is the free resource for you. Baby Shower Shopping? Check out out
Top Picks on Amazon
or our
Gift Guides
.