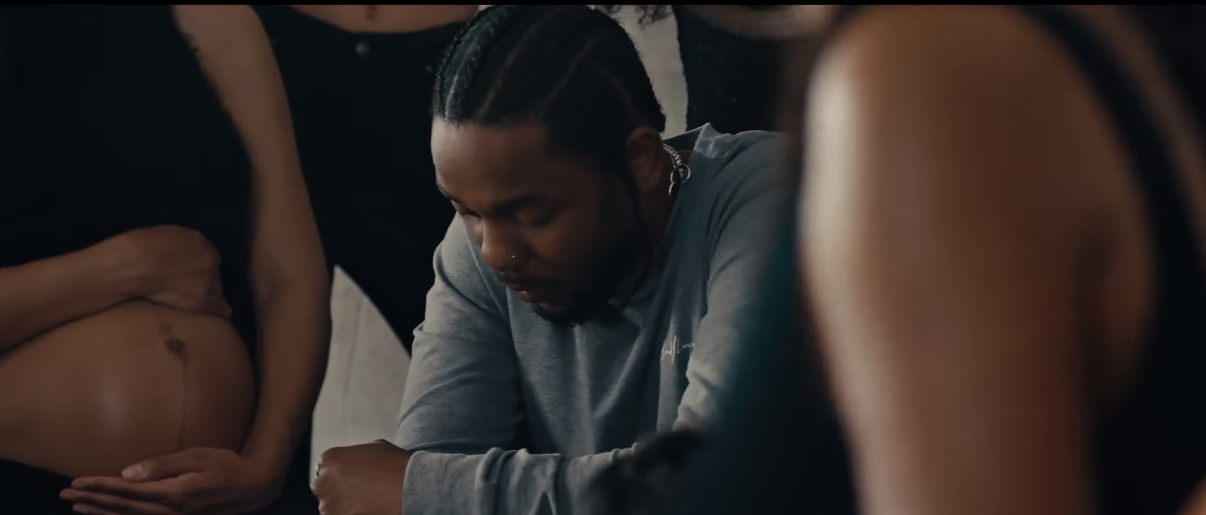 I blogged about Kendrick Lamar's wife and high school sweetheart Whitney Alford possibly being pregnant, recently, because this is a celebrity"bump watch" blog after all. I gave the hat tip to another high profile blog that mentioned. That news has never been confirmed by the very private rap star.
In fact, it is very difficult to find a photo of him and on the net.I found some though, cause I'm a snoop like that! ha!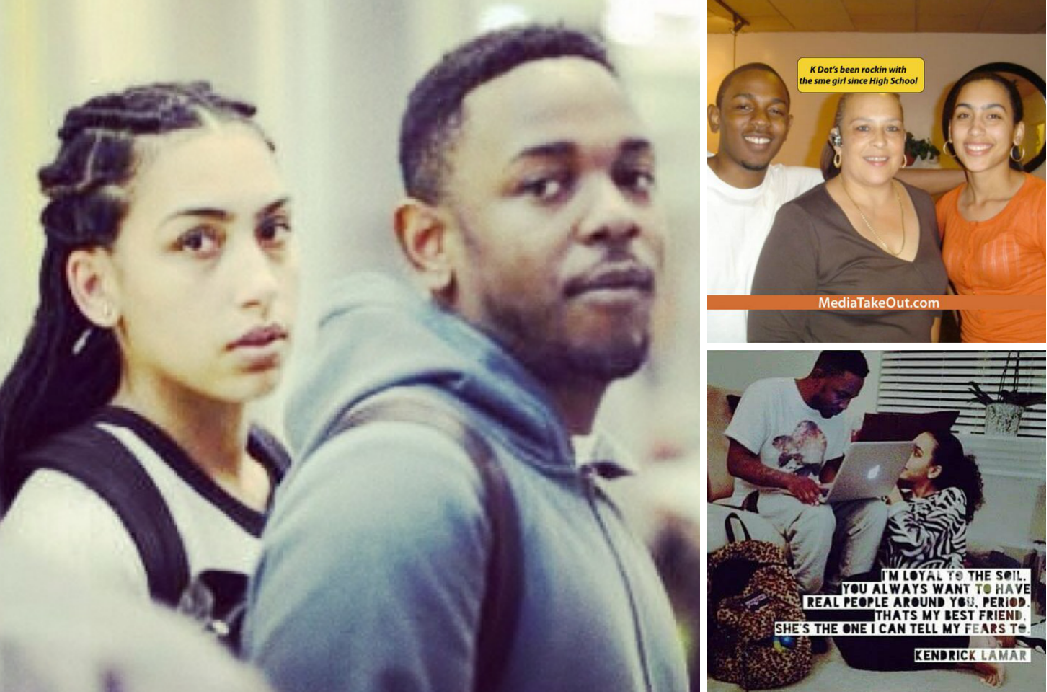 They do an excellent job of staying low key and off the radar. I think it rivals that of one of my other fave rappers, Childish Gambino.
He too managed to keep two whole pregnancies and births virtually under wraps.  The artist who is also the Emmy-winning actor and director of the F/X show Atlanta chose to share his news the way he wanted to: in a cryptic thank you message to his unborn second son and the mother of his first child.
Cool.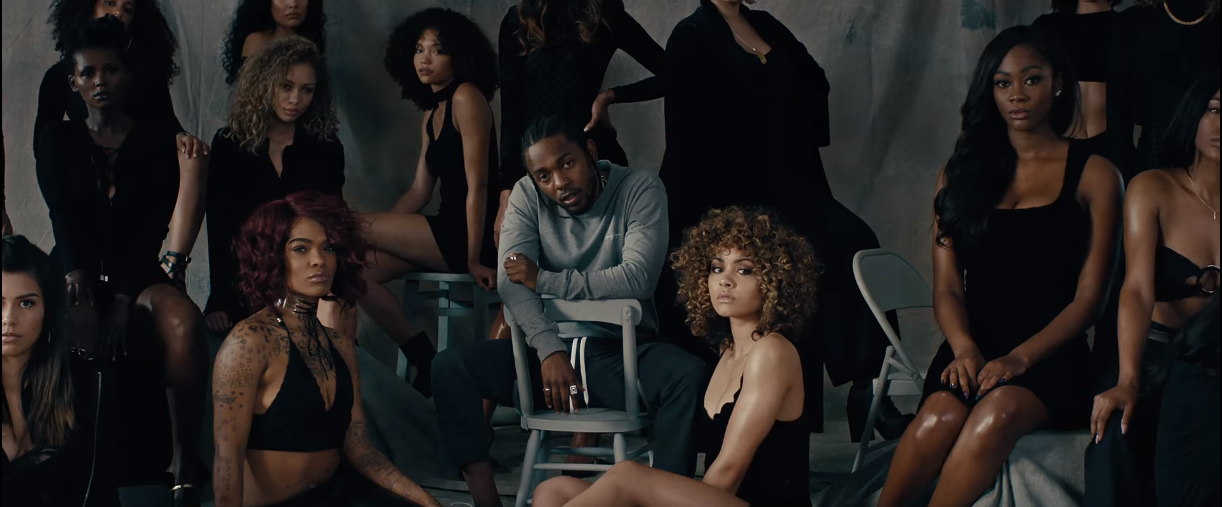 I was watching the video for Kendrick's newest video, "Love" and I couldn't help but notice that a pregnant woman, who slightly resembles his wife was sitting behind him to the right in one of the final scenes of the video.
The song itself, many have hypothesized, is a love note to his wife, and it shows a tender and sensitive side often not shown among rappers…not named Drake.
But any event, I really dug the visuals of the video which was flagged by YouTube for sensitive content – meh. Artistic portrayals of the female human form will do that to a filter, I guess! ha!