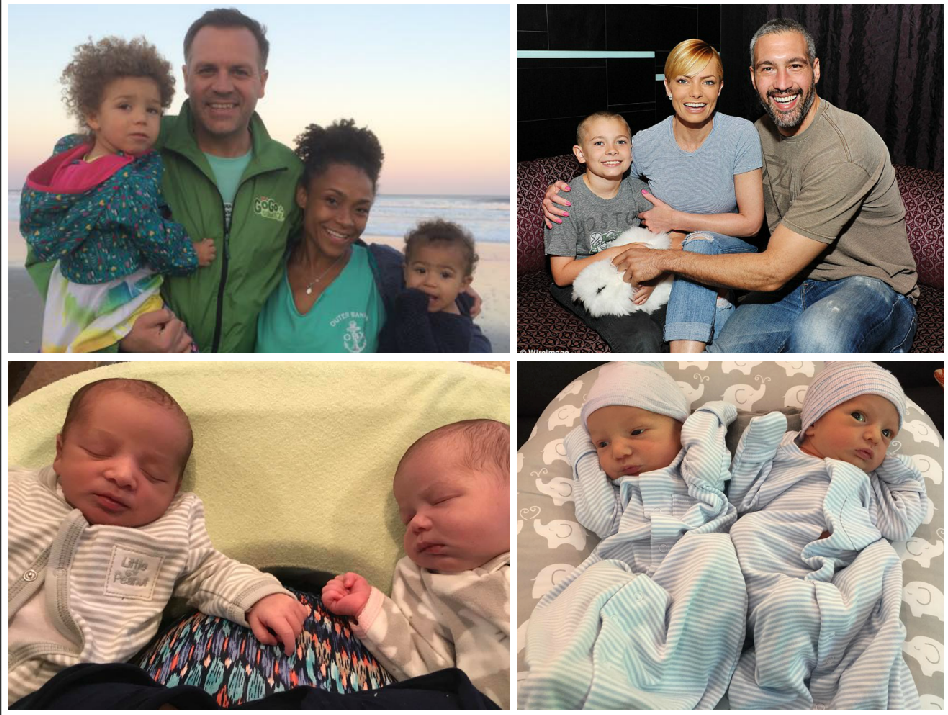 We just noticed this but US Olympics gymnastics gold medalist Dominique Dawes and My Name Is Earl star Jaime Pressly became the latest in the growing list of celebrity women to welcome twins over the age of 40.
 Dawes and her husband welcomed their third and fourth children, a set of fraternal twins, son Lincoln and daughter Dakota in late January.
 Pressly welcomed her twin boys Leo and Lenon on October 14, 2017. Dawes was 41 when she welcomed her children and Pressly was already 40.
Other women in the club include Jennifer Lopez, Mariah Carey, Julia Roberts, Marcia Cross and several others.
Dawes and her Catholic school teacher husband Jeff Thompson are parents to 4-year old daughter Kateri and 2-year old daughter Quinn. Dawes now works as a brand ambassador, a motivational speaker and sometimes gymnastics commentator.
Pressly's twin boys are the first children the actress and longtime boyfriend Hamzi Hijazi have together. Pressly is also mom to 10-year-old son Dezi James from a previous relationship.
bellyitchblog.com+1 more Over 9 million people have enjoyed Bellyitch's Award-winning Celeb "bumpwatch" pregnancy and parenting blog. Trying to Conceive? Download our
FREE Fertility 100
ebook. Hunting for Top Maternity or Kids Brands? Our
Bellyitch 100
is the free resource for you. Baby Shower Shopping? Check out out
Top Picks on Amazon
or our
Gift Guides
.