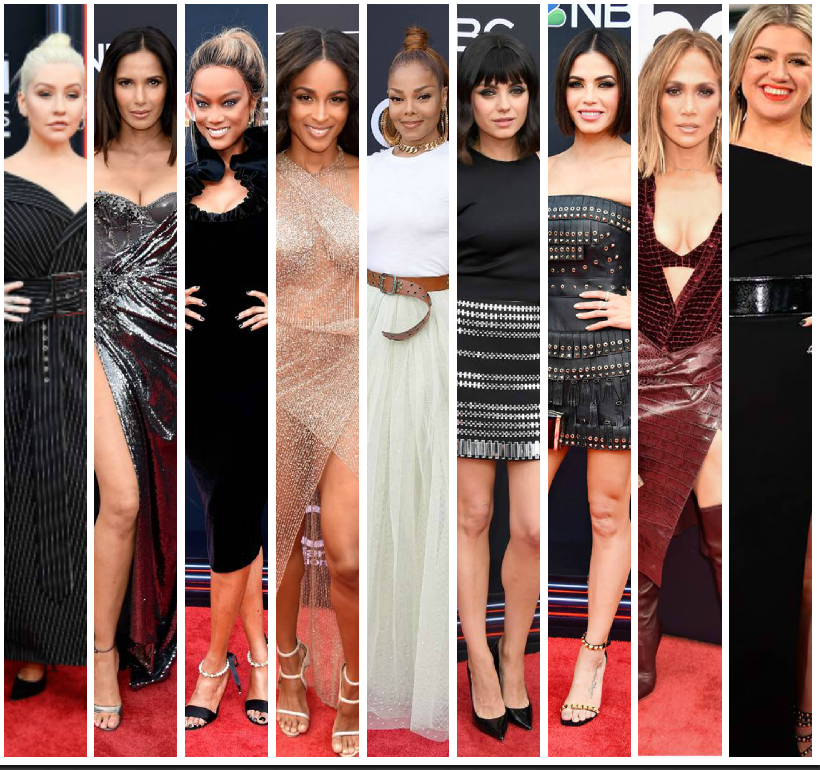 Mom-to-be Cardi B was nominated for seven Billboard awards tonight at the MGM Grand hotel in Las Vegas, Nevada and came away with a win for Top Rap Female artist award besting Nicki Minaj who was also nominated in that category.
Our other Bellyitch Bumpwatch alum Janet Jackson showed up on the red carpet looking youthful as ever. She was on hand to receive the Icon Award, the first Black Woman to be bestowed the honor. She also performed a medley of her hits including "Nasty", "Throb" and "If."
Kelly Clarkson hosted the event and also looked fabulous in a medley of her own of fab  outfits. She started the night addressing the latest school shooting in Texas with a heart felt plea to do something more than have "moments of silences" and "thoughts and prayers" each time there is a school shooting in America. "It's time we had a moment of action, she pleaded before kicking off the night. Later Khalid and Shawn Mendes did a moving tribute backed by the choir from the Marjory Stoneman Douglas High School in Parkland, Florida, the site of another school shooting earlier this year.
 Christina Alguilera performed a duet with Demi Lovato. Jennifer Lopez performed her song  "Dinero" but without Cardi who did not attend the show and perhaps was dealing with the stresses of her fiance Offset getting into a terrible car accident. 
Other celeb moms we've featured prominently on the blog in attendance included Jenna Dewan Tatum in Zuhair Murad, Padma Lakshmi, Tyra Banks, Mila Kunis in David Koma  and  Ciara in a body fitting sheer dress..
Fun times!