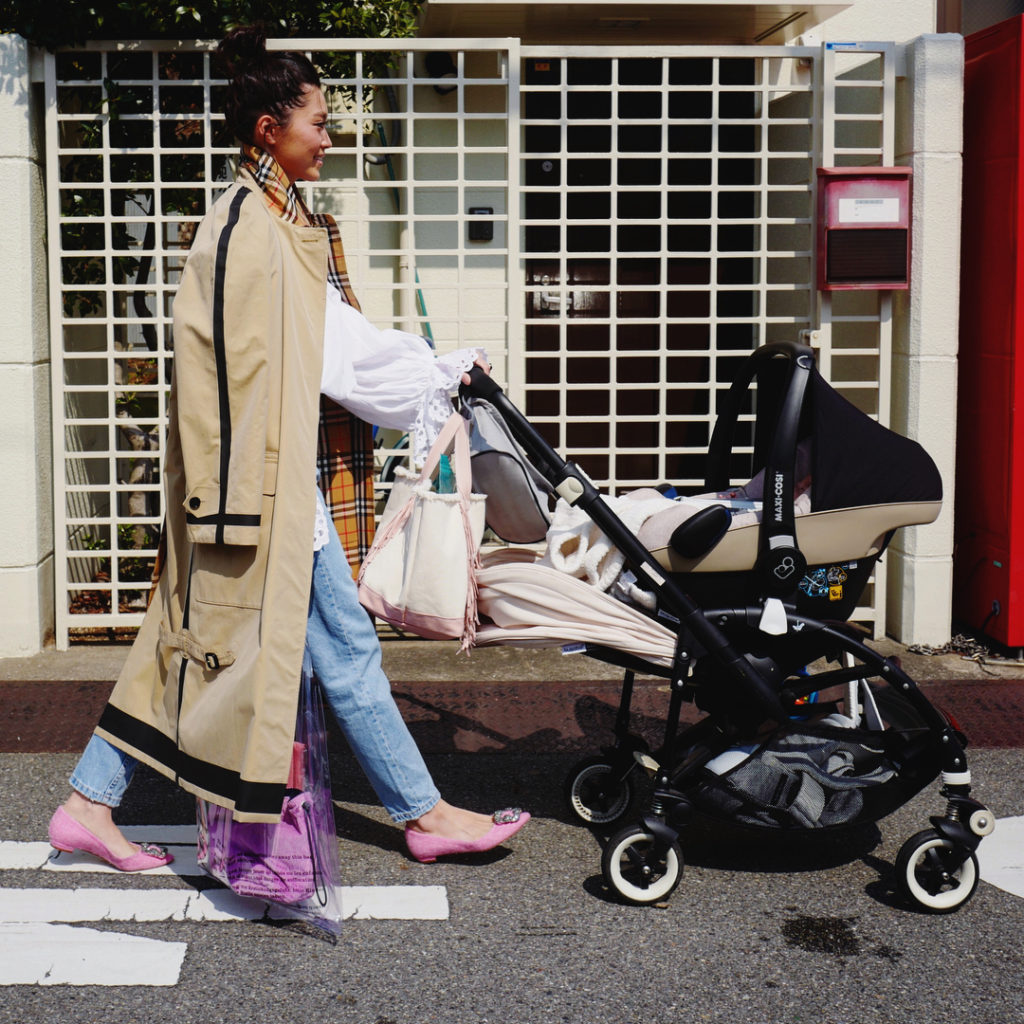 Today's diaper bags are fashionable and trendy, a far cry from diaper bags in past decades. However trendy doesn't always translate to functional, and for a diaper bag to fulfill this role it has to be loaded with the appropriate supplies.
A fully stocked diaper bag ensures that you are always prepared for anything that may come your way. As you contemplate stocking your diaper bag, consider these 10 diaper bag must haves:
1. Wipes. Wipes are probably the most useful supply you can have on you at all times. Wipes are not only an essential tool for cleaning up a dirty bottom, but for many other messes as well. Use wipes for cleaning sticky fingers before getting back into the car to head home, or for wiping up a spill or spit-up. You can also use them for cleaning up the seat when you forget to clean up sticky fingers.
2. Changing pads. Changing pads provide a necessary and sanitary place to change the baby. No matter where you go you will need to have a surface underneath the baby to change him. Even when you use changing tables in a public restroom, you'll want to have a clean and sanitary place to change the baby.
3. quiet toys. Small quiet toys help during changing times and while you're out. Distracting the baby while changing helps to ensure a quicker diaper change. You may also find yourself in a store or restaurant in dire need of something that will keep the baby busy. Small quiet toys can come in handy then.
4. Diapers. Diapers are pretty important to keep on hand, and it's probably a good idea to remember to keep several extra diapers in the diaper bag. If you end up being out longer than you thought, you will need to have plenty of diapers with you to change the baby at a moment's notice. Figure that you will probably need to change her every few hours at a minimum. Figure out how many diapers you may need and then add a couple more for good measure.
5. Baby food. Baby food is important to bring along, even if you don't think you will be gone for long. Once she reaches the age when she's old enough to eat baby food, it's pretty easy to put some in the diaper bag when you are heading out for the day. Don't forget to bring a spoon and a bottle as well, unless you are nursing. Sometimes it's nice to have a bottle of water for her if it's warm out, just in case she gets thirsty.
6. Bibs. While out, you'll need a bib. Bibs work great for feeding as well as for catching excess drool when babies are teething. Definitely bring one along if you plan to feed her on the run. The bigger the bib the more it will protect her clothing.
7. Diaper rash cream. Diaper rash cream is essential for the diaper bag. It seems that a diaper rash can spring up at any time, and this usually means it will appear when it's the most inconvenient. Keep an extra tube in the diaper bag so that you will be covered no matter where you are.
8. A change of clothes. Bringing along a change of clothes can save a trip to the store. Things happen and you never can tell when you will need to change her clothes. If the diaper leaks or if she spits up on her onesie, then having a spare change of clothes with you will come in quite handy. It could even be because her big brother spilled his glass of juice all over her. There's really no way to foresee what will happen, just that something will, and it's better to be prepared just in case an accident strikes.
9. Pacifiers. Several pacifiers in a sealed bag can save you a headache later. Babies are great about throwing their pacifiers on the floor, and you won't always be near a sink where you can clean it off nor will you be able to sanitize it while you are out and about. Bringing several clean pacifiers along can be an essential tool to help quiet her down while you are running your errands.
10. Snacks. Bring along some snacks for another way to entertain her in the stroller. Not only do kids get hungry between meals, it's not always easy to sit down and feed them the second that they start fussing. If you want to make it until a convenient feeding time, you'll want to be sure to have some snacks.