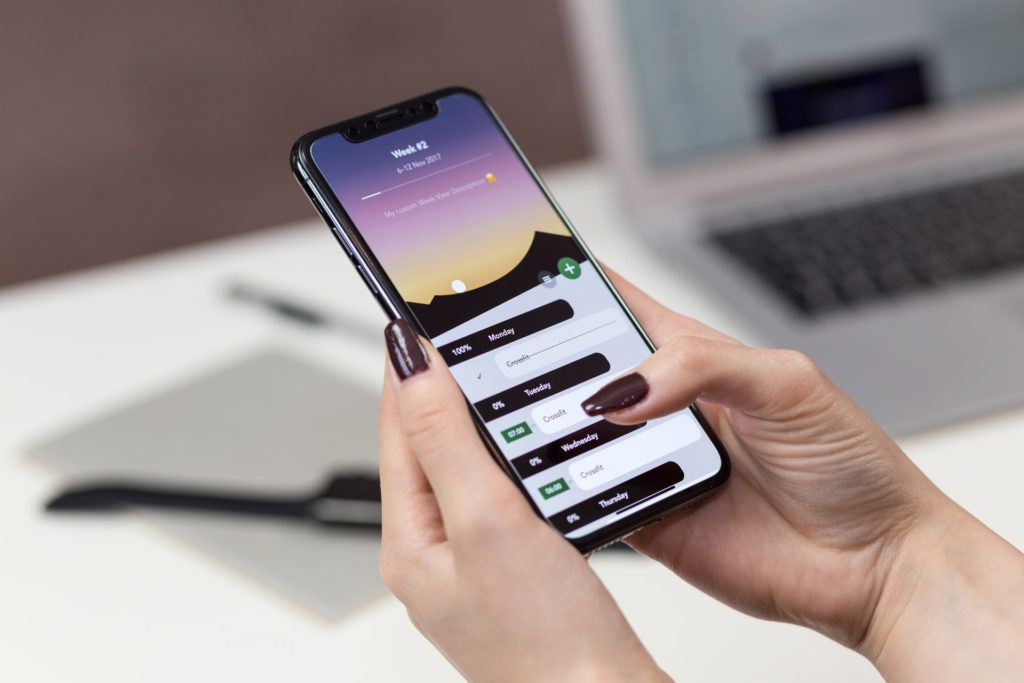 The FDA has approved a fertility-tracking app that boasts a lower unintended pregnancy rate than the pill, without the side effects of hormonal contraception.
The Natural Cycles app was developed by a Swedish nuclear physicist Elina Berglund and her husband Raoul Scherwizl. They created the app as a way to go "beyond contraception," and to "get to know your body and unique cycles," according to their website.
Berglund told o last year that the goal of the app is use scientific research to empower women with knowledge about their body, and to replace medication with technology.
In approving the app for use to prevent pregnancy, the FDA noted that its expected failure rate is 6.5 percent – lower than the 9 percent expected failure rate of the contraceptive pill, and 18 percent expected failure rate of condoms.
"Consumers are increasingly using digital health technologies to inform their everyday health decisions, and this new app can provide an effective method of contraception if it's used carefully and correctly," said Dr. Terri Cornelison, assistant director for the health of women in the FDA's Center for Devices and Radiological Health, in a Aug. 10 statement.
Users of the Natural Cycles app record their temperature each morning with an extra-sensitive thermometer. This data is combined with information about the woman's menstrual cycle into an algorithm that can help determine when a woman is ovulating. A woman's body temperature rises slightly when she is fertile, allowing her track her fertility day-to-day.
The app had already been approved by German inspection and certification agency Tüv Süd.
As of last year, the app reported having more than 150,000 users in over 160 countries around the world.
While the Catholic Church teaches that the use of contraception is immoral, because it intentionally separates procreation from the sexual act, it does approve of fertility mapping methods like natural family planning, which helps married couples achieve pregnancy – or avoid it, if there is a just reason to do so – by tracking a woman's natural fertility.
Continue reading.
bellyitchblog.com+1 more Over 9 million people have enjoyed Bellyitch's Award-winning Celeb "bumpwatch" pregnancy and parenting blog. Trying to Conceive? Download our
FREE Fertility 100
ebook. Hunting for Top Maternity or Kids Brands? Our
Bellyitch 100
is the free resource for you. Baby Shower Shopping? Check out out
Top Picks on Amazon
or our
Gift Guides
.