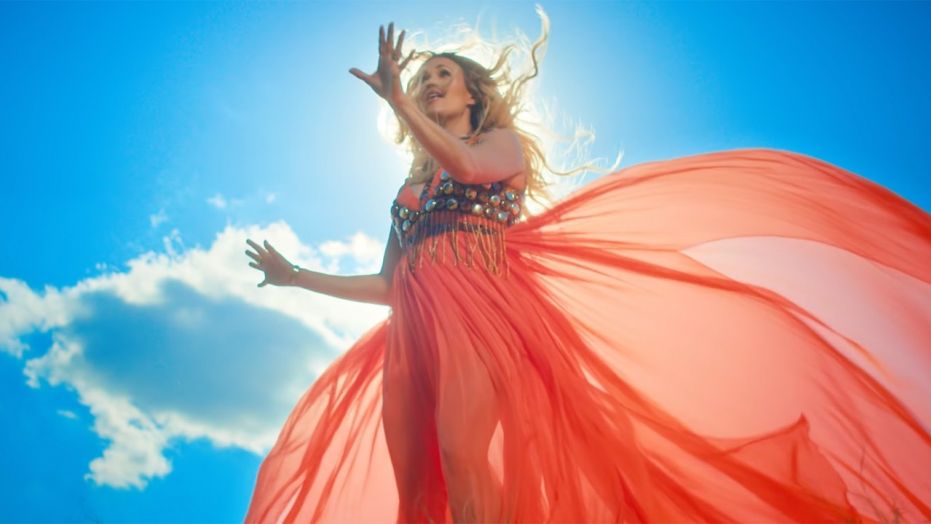 Carrie Underwood has joined the small legions of celebrity singers who released music videos while visibly pregnant.
In the video for her new song, "Love Wins", underbelly shots of the country music phenom reveals her baby bump in an empire waist rose gown. In the emotional son, Underwood addresses a lot of hot-button political topics such as gun violence, politics, our very heavily divided world while offering the solution to it all: Love!
"Love is power, love is a smile[,]
Love reaches out, love is the remedy[,]
Love is the answer, love's an open door[,]
Love is the only thing worth fighting for[.]"

Underwood,  announced last month she was expecting her second child with husband Mike Fisher.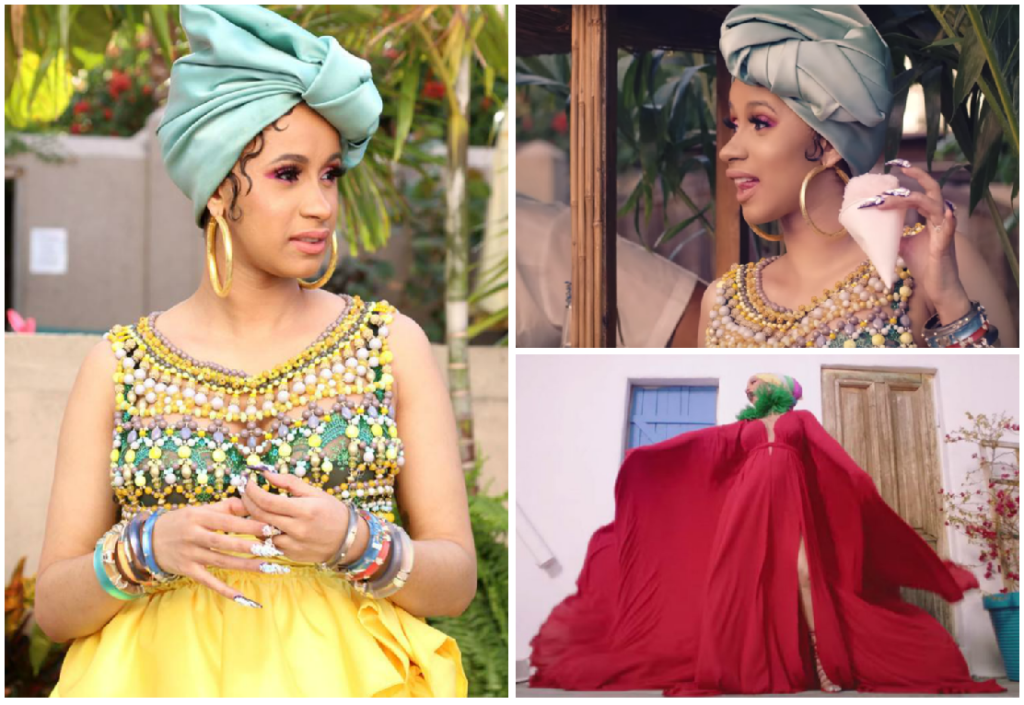 Earlier this year, Cardi B dropped several videos off of her debut album "Invasion of Privacy" and her baby bump too was very much present.
A long time ago, women were hidden away when pregnant and certainly, they weren't flaunted in the media or music videos. In modern times, beautiful pregnant women are featured prominently as with a very 9-month pregnant Natalie Portman, days before giving birth in the music video for James Blake's  song "My Willing Heart," released on Monday.
But she isn't the first one. Beyonce, P!nk, Deborah Cox, and Whitney Houston have also appeared very pregnant in music videos for their songs
In 2011, 
Beyonce
 was pregnant with her daughter 
Blue Ivy
 in her Countdown Video. That year, 
P!nk 
was also visibly pregnant with her daughter 
Willow
 in her girls empowerment song "
F*&>Perfect"
.
Before then, Canadian -born artist Deborah Cox showed off her 3rd trimester belly in the later frames of her "Beautiful U R" video" which is also about female empowerment and self esteem.  Finally, Whitney Houston, was also uplifting women in her remake of Chaka Khan's "I'm Every Woman" and was pregnant with her daughter Bobbi Kristina. (RIP to both of them).
Watch Underwood's video: