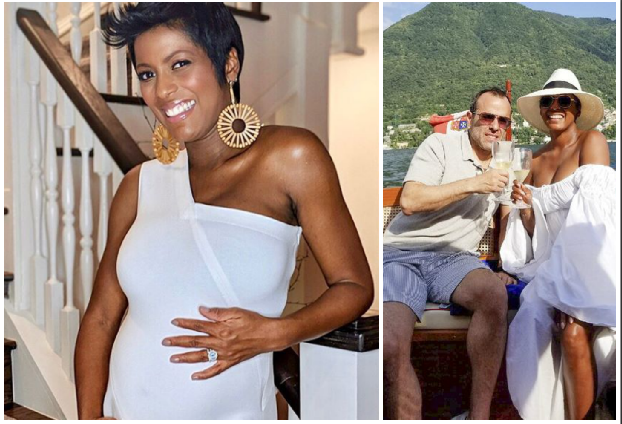 Joining the growing list of 55+ celebrity women who got pregnant over age 40 is former Today show host Tamron Hall who announced yesterday that she is expecting her first child, at age 48.
The journalist is already 32 weeks along and in her 8th month of pregnancy!
Hall announced the news via Instagram with a video that starts with the Baby Shark song playing with the caption, " When one song captures the personal news I want to share with you (yes, you)!" That ends with her removing the album cover to show she is very pregnant inside a one shoulder gown.
"I've wanted to share this news for many months and now finally my doctor has said I am in a safe place, at 32 weeks, to share my joy with y'all," she captioned another post with a series of photos. "So, it's clear a daytime talk show isn't the only thing I've been trying to produce!"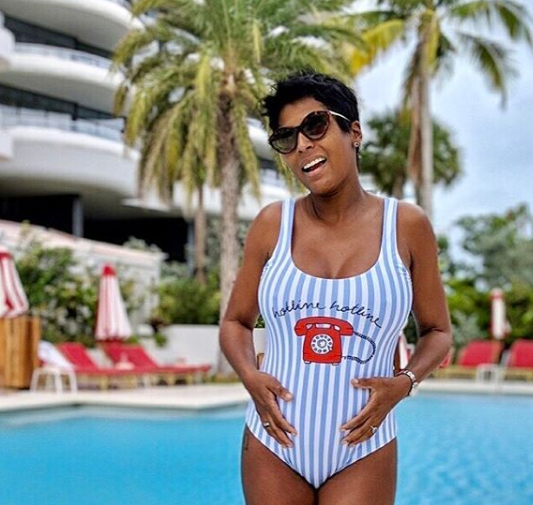 She continued:
"There have been many tears, but today I embrace the smiles. My husband Steven and I are beyond excited! We're in constant prayer, so if you pray, add us to your list; if you meditate, send calmness our way; and if you believe in luck, we'll happily take that too."
Congrats!
bellyitchblog.com+1 more Over 9 million people have enjoyed Bellyitch's Award-winning Celeb "bumpwatch" pregnancy and parenting blog. Trying to Conceive? Download our
FREE Fertility 100
ebook. Hunting for Top Maternity or Kids Brands? Our
Bellyitch 100
is the free resource for you. Baby Shower Shopping? Check out out
Top Picks on Amazon
or our
Gift Guides
.