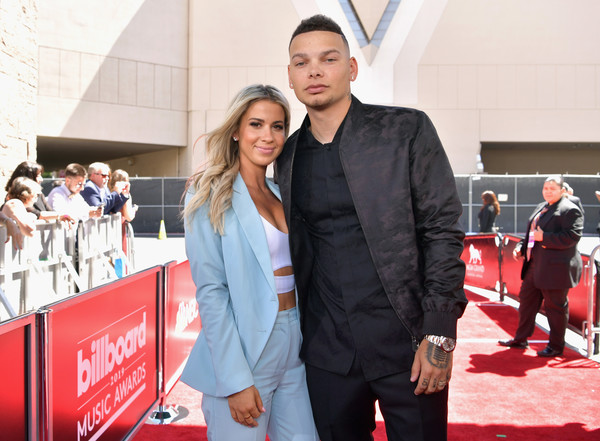 Country music artist Kane Brown and his wife Katelyn announced their pregnancy news on Instagram last month and appeared in public for the first time on the red carpet to this week's Billboard Awards.
Kaetelyn wore a criss cross crop top under a powder blue suit but you could barely see a bump, perhaps because she is not yet three months along, the traditional time people tell or she is just that thin, the bump is yet to be revealed.
Brown opened up about seeing the heartbeat for the first time.

"We went to the hospital and actually checked the heartbeat and … we got very more emotional," Brown told Extra. "I was getting nervous going down the elevator and once she actually saw the baby … it makes it so much more real, so we were both excited."
Brown and Jae announced their pregnancy in April, and Jae has, at least so far, had a relatively easy pregnancy.
"She hasn't gotten any sickness or anything," Brown divulged. "She feels nauseous every once in a while, but she's been great other than that."
Jae previously shared an emotional video of her first ultrasound.
He shared the news on his Insta as well.
"It's been so hard keeping this a secret!!!!! But the KB'S ARE GONNA BE PARENTS!!! KB3 ????? IM GONNA BE A DADDY!!!!!!!!!!!!!!!!!!!!!!! " he captioned an ultrasound photo.
Congrats!
Photo: Getty