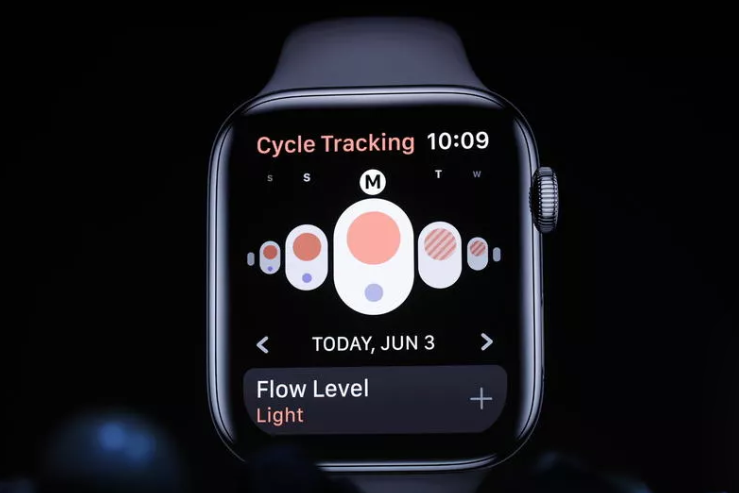 Because I am Team iPhone and I am aware of the ongoing beef/battle with Samsung Android users, I am happy to report that Apple has beat Samsung with developing a period tracker that can help women that are trying to conceive have a baby!
Apple announced that beginning September 16, the watchOS 6 update will add a functionality to allow women to track their menstrual cycle. Apple Watch app, called Cycle Tracking, will quickly log information about your cycle, including the timing, flow level, symptoms, and results from ovulation prediction kits.
It is a standalone app on the Apple Watch ($384 at Amazon)and is built into the Health app on the iPhone ($1,000 at Amazon).
Using the data produced, your Apple Watch can alert you when your period is coming, and estimate the window when you are most fertile.
Tracking your cycle is essential also when you have your next annual OB/GYN check up, you will be able to give your doctor
For starters, it can give you a sense of when your last menstrual began and ended, so you can give your Ob/Gyn healthcare provider  the precise length of your cycle and provide clues for conditions such as endometriosis or polycystic ovarian syndrome (PCOS).
Also, during your period, you can log your flow level and symptoms like cramps or headaches.
I see Samsung users community are waiting for it to be available on those devices. In the meantime, there are numerous apps available in the Google Play store that can do the trick, until then. (smile)