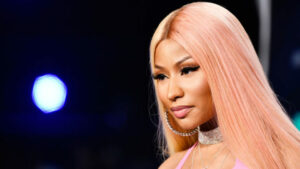 Nicki Minaj has may have once had "Barbie Dreams," but now she's setting her sights on something else: A family. The 10-time Grammy-nominated rapper announced her plan to retire on Twitter Thursday.
"I've decided to retire & have my family," she wrote. "I know you guys are happy now." The performer added a note to fans with lyrics from her rap in the remix of the Alicia Keys hit "Girl on Fire."
"To my fans, keep reppin me, do it til da death of me," she wrote, "[sic: X] in the box- cuz ain't nobody checkin me. Love you for LIFE." The star added a kissy face, heart and unicorn emoji. The tweet has since been deleted.
Continue reading