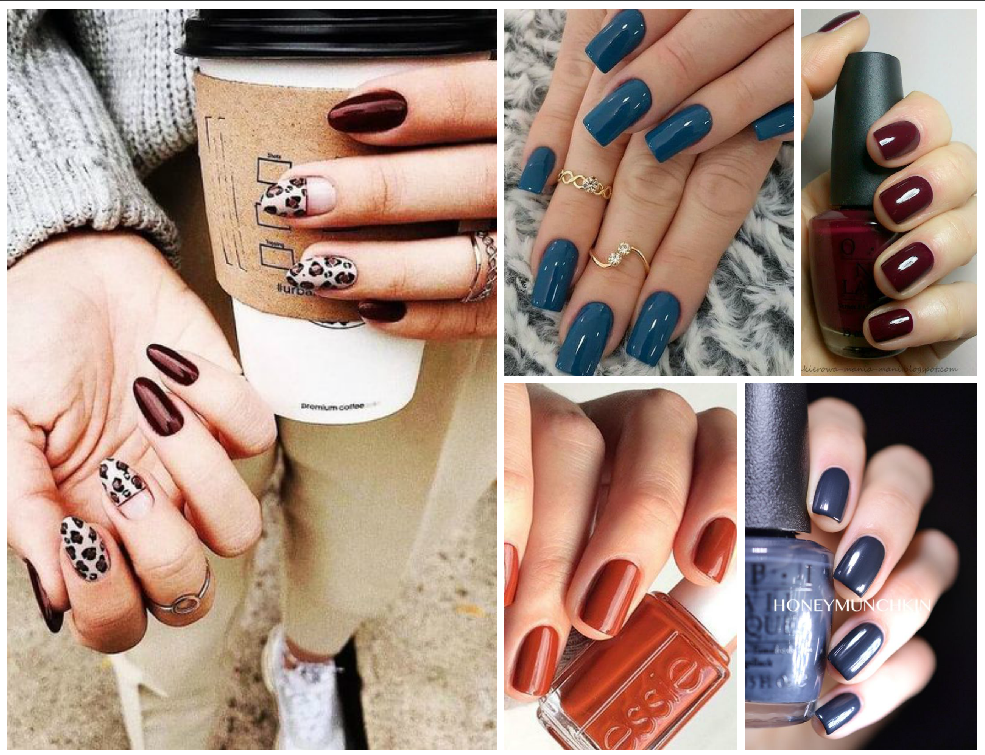 On the hunt for a new fall nail color? This time of the year, moms, moms to be and other women who like to switch up their nails and experiment
If you live in the part of the country where jewels and other adornments on the nails are common, or if you work in the fashion industry, you might want to check out the latest trends in nail art and jewels.
I love variations of burgundy, blues and orange for the fall. Also, yellow and forest green are common hues as well.
I are my picks (source) and (source)