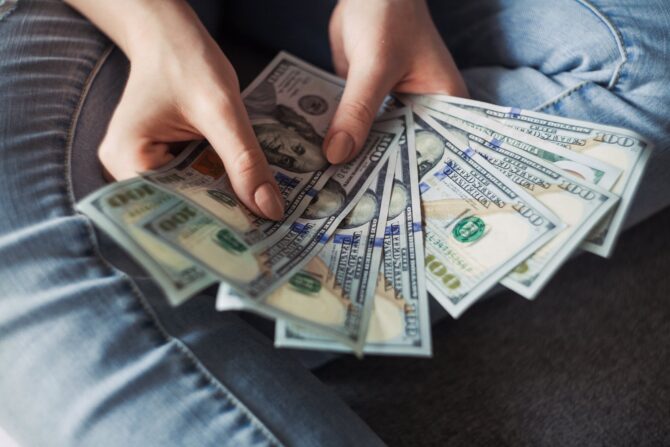 With the weather starting to cool off, thoughts naturally begin to gravitate to the upcoming holiday fun and festivities.
However, going into debt for that fun and being stuck paying off your Christmas bills isn't likely to make your New Year's very bright. Everyone has heard the adage that it's better to give than to receive, but that doesn't mean you need to spend a fortune in the process.
Instead, do your giving in a sensible way and don't go overboard. Check out these ideas for creating a Christmas budget that will still allow you to celebrate the season richly.
Create a spreadsheet. Using Excel or some other spreadsheet program, create a spreadsheet with the headings: Gift Recipients, Budget, Actual, Gift Ideas and Leftover. These are the basics, but feel free to customize this spreadsheet for your specific needs.
2. Make a list of gift recipients. Determine the list of people who you are going to give gifts to this year. Try to keep the list confined to just those people that are closest to you, like your immediate family and closest friends. If money is tight this year you may want to agree to not exchange gifts with your friends or neighbors this year.
3. Establish a budget for all of your expenses. These expenses will include gifts, holiday cards, decorations, holiday food and other miscellaneous holiday expenses. If you are travelling for Christmas then you'll also need to include expenses for travel, lodging and food.
4. Divide up the budget into categories. Next to each gift recipient you will need to put a budgeted amount that you want to spend on that person. For holiday cards you will need to determine how much you will spend on a photographer, cards and postage. Each of these items can be a sub category under 'cards'. Decorations can be divided up into a budget for a tree if your family buys a real one each year, lights, ornaments and other decorations for the house. The holidays usually mean big meals shared with additional people, so be sure to budget extra money for groceries for the month of December. Will you do any baking or eating out with friends? Make sure to have a line item for these things as well. It's also a good idea to designate an amount for unexpected expenses that pop up along the way, like wrapping paper, tape and shipping expenses.
5. Create a gift list. You will want to keep this list with you to make sure that you do not go over budget, so you might as well use it for your gift ideas as well. The column you created for gift ideas is where you will add items as they come to you.
6. Figure out how you will set aside money. Some people put a certain amount of money aside in savings all year long in anticipation of Christmas. Others start closer to Christmas and watch their pennies in other ways. Maybe you don't eat out as often or you skip picking up that latte in the morning so that you can put money away for Christmas expenses. Staying on a budget will allow you to adjust certain categories so that you will have the money you need for Christmas.
7. Don't use credit. Use only cash, check or debit card when doing your shopping so that you are not tempted to go over your budget. Set aside a certain amount of cash in an envelope for each category and make sure that you keep your receipts in that envelope so that you can track your purchases. Having the receipts may also come in handy if you need to return or exchange anything.
8. Avoid unnecessary expenses. Try to skip the things that you don't really need. If you're out shopping and a vente peppermint mocha sounds good, resist the urge and stick to your budget. Try to find items on sale or use a coupon whenever possible to reduce your overall expenditure.
9. Don't sweat the small stuff. If you go a little over for one person don't flip out. Just try to save a little money somewhere else so you can still come out even at the end of the month. Watch adding too many extra line items to the budget. You can easily blow the budget by tacking on too many little extras.
There are many things to see and do for free during the Christmas season, so don't miss out on the season's festivities just because you are on a budget. Keep in mind what's important during this holiday season and don't let stressing out over money overshadow your enjoyment.