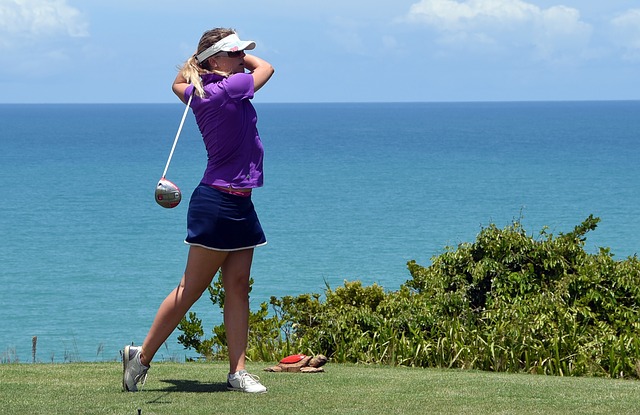 Are you struggling to get a gift for a golfer who has everything? Here are some thoughtful ideas.
My dad has a long list of golf jokes. "You know why they call it golf? Because all the other good four-letter words were already taken." "'Golf' means 'long walk ruined' in old Gaelic." "Golf balls are like eggs. They're white, sold by the dozen, and a week later you have to buy some more." Each time he tells a golf joke, he delivers it as if it's the first time he's ever told it. And as he rattles off the punch line, I respond with an eye-roll and a dutiful chuckle. Going golfing with my dad as much about this banter as it is about playing the game itself.
Over the years, my go-to gifts for my dad have revolved around golf: golf shirts, golf club covers, golf gadgets. But what do you get for the golfer who has everything? I parsed through the wide variety of unique golf tech, fun golf gear, golf apparel, personalized golf items, and even unusual golf gifts to produce this handy compendium of the absolute best golf gifts. Whether it's something simple like golf tees or a pair of fresh golf shoes, hopefully these thoughtful ideas can help you and whoever your golfing buddy is make even more memories out on the golf course.
Golf Ball Whiskey Chillers (Set of 2)
$30.00
A smart man once said that golf is a great excuse to walk around outside for hours and drink. And while these whiskey chillers aren't exactly course-ready, they're perfect to drop in your favorite stiff one at the end of a long round.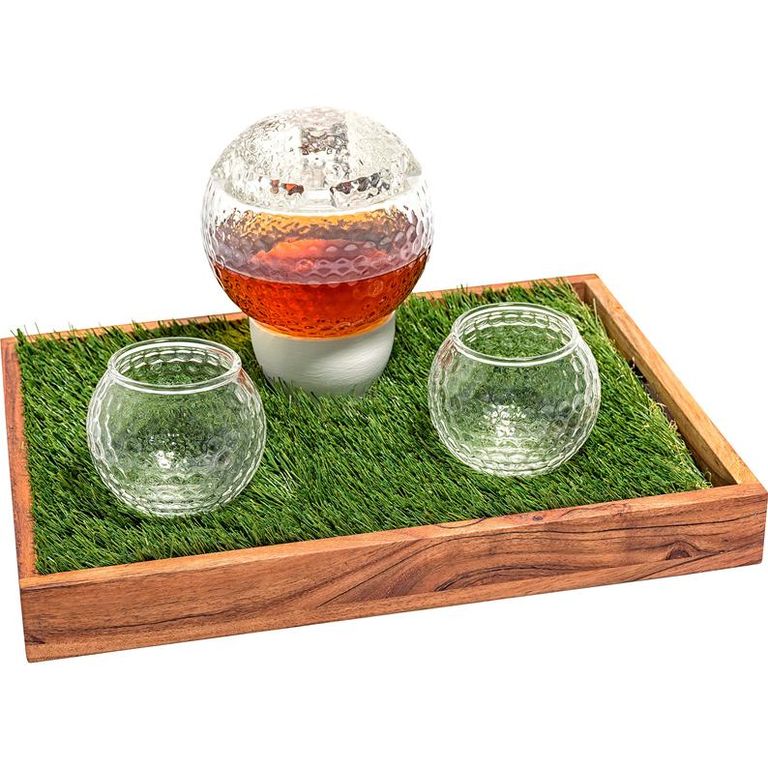 Prestige Decanters Personalized Golf Liquor/ Wine Decanter
$160.00
If you're buying a gift for a F.A.M. (Fancy-Ass Man), they're going to dig this engraved decanter. Many golfers tend to love craftsmanship and this gift just screams "CRAFTSMANSHIP!!!"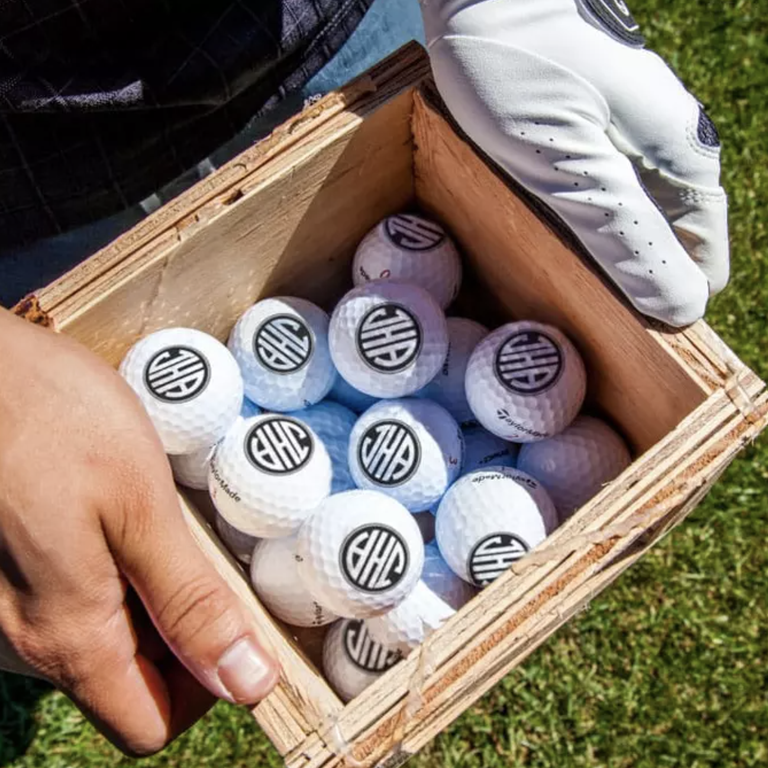 Personalized Golf Ball Mini Crate
$79.99
Unless you're a scratch golfer, chances are you can never have enough golf balls. The personalized touch elevates it as a gift above run-of-the mill boxes or sleeves.