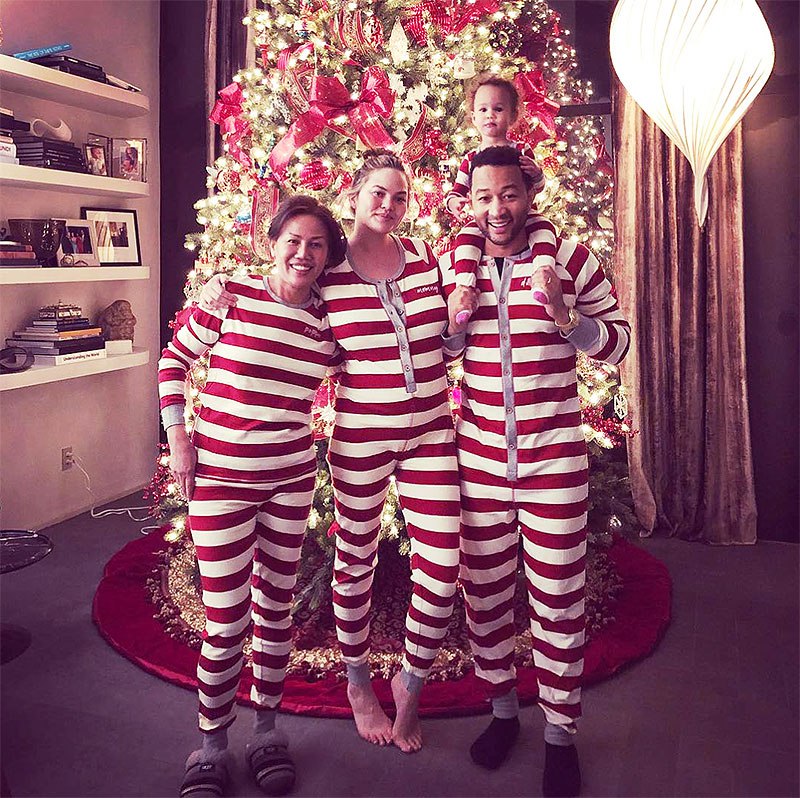 We consistently share a blog post about three things to never share with others about your baby in the oven until it is born, and I recently saw an interview with Chrissy Teigen sharing that she has adopted two of our core pieces of advice! (Well she didn't give us credit for the advice, but that is besides the point! ha!)
During an interview with E! News during a media tour to discuss her Lip Sync Battle series the Twitter maven gave some insights on her other latest project: a brand new baby with husband John Legend.
Last go round, the model openly announced that she selected her baby's gender because she felt her husband deserved a baby girl and she got lambasted for it in by the public in social media, mainly. This time, John asked her to keep it mum about the baby's sex which they knew because they conceived it using in vitro fertilization.
"We had them on ice," Chrissy joked. "So we know. We knew when we put it in, but John was like, 'Make sure you don't say it. Let's have one thing for us,' and of course I'm probably going to end up saying it, but I'm just going to do this favor to him for as long as I can."
Good advice!
"Names are tough. What I learned was, never share your ideas," she explained. "If you have a name idea, somebody is going to be like 'No, I knew a person by that name in high school, and they were gross.' That always happens."
Yes, chile! This was also among our suggested no-no's before baby is born!
The other is that you're pregnant. Read why HERE!