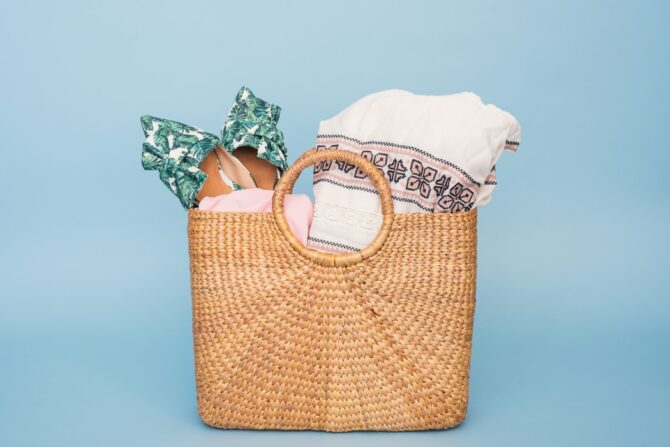 Are you in your last month of pregnancy and flustered about what you need to do and worry if you have the time? No fret, cousin JJ is here to give you a checklist of crap you need to haul ass and get done.
A list should ease the stress:
What to Pack in the Baby Bag:
1. A warm and comfortable blanket but one you don't mind getting ruined with all the juices, balms and secretions that accompany labor. It won't be the same after. errrr.
2.  Mint or lollipops – You may be restricted from eating. The sugar in the lollipop can help curb hunger pangs and keep you from stink breath. Stink breath is no bueno.
3. Lip balm – You may get dehydrated. Keep your lips moisturized. I like ESOS!
4. Moisturizer – Get a very thick tube of moisturizer. I recommend Aquaphor because you don't need a lot to do the trick.
5. Smart phone camera or digital camera – No explanation necessary
6. A couple pair of granny undies – But no more because you will get the mesh disposable undies plenty at the hospital. You can even take home extras the nurses bring in your room. They're the best!
7. Baby going home outfit – This is the outfit you dress baby in when the hospital photography company comes by.
8. Gifts for the nurses – Some go above and beyond to make your short stay pleasant. Purchase a box of candy, or a mini spa kit or a journal or cards. I love Steep Seep's Grapefruit Bergamot gift set which costs under $20!
9. Music – have a playlist of soothing music on a CD or on your phone's portable speaker that you can plug in and help you calm down and get through a long labor.
10. Breast pad – You may leak so breast-pads and some Lansinoh Nipple Cream may come in handy for cracked or sore nipples from nursing.
LAST MINUTE NESTING
11. Get the carpets cleaned and get rid of any cat or dog hair and other allergens.
12. Create a music playlist for labor and delivery.
13. Buy all the creams, lotions, medicines, and miscellaneous  items you need for yourself and baby.
14. Buy clear plastic containers to organize baby clothing, accessories, toys and a label maker
15. Organize baby's clothes and label the bins: newborn, 0 to 3 months, 3 to 6months, 6 to 12 months.
16. Create a "call list" on your smart phone so your hubby, spouse or partner knows who to contact after you give birth.
LAST MINUTE GROOMING
You have to make sure you are presentable for labor and delivery, photos after baby arrives and just for feeling good about yourself and the end of the 40 week journey. Don't know who said letting yourself go was okay during pregnancy, but they lied. If you feel fresh, clean, primmed and prepped, you will feel energetic and ready for pushing out that baby.
17. Get your nether regions waxed. You really don't want doctors and nurses seeing your business looking like the Brazilian rain forest. Opt for a Brazilian wax instead. If it's out of the budget, consider going with Nair Bikini removal gel which will not require you to use a razor and nick yourself, but be careful.
18. Wax your eyebrows. You'll feel better and look great in the post birth pics. But if you're going for the Anastasia the Russian Gladiator look, then no.
19. Get a Mani and Pedi – A mani because your hands will be in pics and you don't want to cut baby with your hang nail. Not good.  A pedi because your toes may be in the air and/or in stirrups during the pushing stage and you don't want to be embarrassed by crusty and ashy hammer toes in people's faces.
20. Get a hair appointment and get your hair in braids and/or cornrows. You need a low maintenance style bc you will not have time to do your hair after baby arrives and braided styles look great in pics.