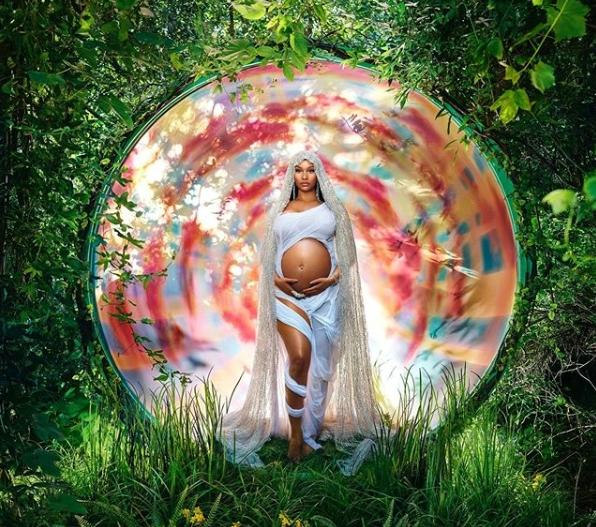 Congratulations are in order to rapper Nicki Minaj  who is expecting her first child with her husband Kenneth Petty as she announced her news on her Instagram yesterday to the surprise of none of the Internet sleuths who had already recognized all the clues that she was pregnant, beginning with speculation last month when she posted a curious photo trying to conceal her bump in high rise bikini bottoms.
"Love. Marriage. Baby carriage. Overflowing with excitement & gratitude. Thank you all for the well wishes," Minaj captioned the third in a set of formal colorful maternity photos where she is sitting on a pink couch. The last  of the photos is her draped in white in an editorial shot made to look angelic, taken by famed photographer David LaChappelle.
Part of being a celebrity woman of child bearing years is that you have people constantly speculating about whether or not you are pregnant. It can frustrating especially if you had been actively trying but keep having to see and respond or ignore rumors published in the tabloids or social media. Model Chrissy Teigen, actress Gabrielle Union and many others suffered with infertility while batting down insenstive demands from people asking when they would be having their first chilld.
However, when the moment that a star does get pregnant, she then has the challenge that many women have of trying to keep it private for at least the first three months when the risk for miscarriage is the highest. After the first trimester, the chances of that mom-to-be carrying a baby full term and having a healthy labor and delivery shoots up exponentialy.
Still, sometimes the public guesses right because there are tell tale signs and Minaj displayed them ALL!!!
After the Super Bass performer made her announcement, many fans said in the comment sections under news reports that the news was of no surprise to them based on the various clues that exist when a woman in the spotlight is hiding her pregnancy:
1. She only shared head shots in social media

For women who famously show off their fab bods at every chance they get, seeing them suddenly stick to posting head shots inscial meida is a dead giveaway that they are trying to perhaps hide weight gain in the tummy area and elsewhere.
For the weeks leading up to the announcement the Anaconda rapper shared photos of her self performing songs with only her head in the shot.
2. She wore clothes that covered her belly.
You can hide your body by carefully selecting what you post but unless you plan to live a hermit life or escape to another country, then there is a high liklihood that the paparazzi will spot you out and about.
When Kylie Jenner was secrety pregnant with her daughter Stormi, fans speculated her condition because she wore baggy clothes. Her sister, Khloe Kardashian, revealed that she used an A-line coat to hide her bump until she announced the news that she was expecting a baby.
If you are pregnant during Award season, as Cardi B was, you can get your stylist to design outfits that creatively conceal your bump.
Most recently, currently pregant stars, actress Sophie Turner and model Gigi Hadid were spotted in super baggy clothes and reported frequently as being pregnant in the gossip press. The oversized PJs were a dead give away Hadid and boyfriend Zayn Malik were expecting their first child together even before she confirmed her news last week.
3. She drops out of public light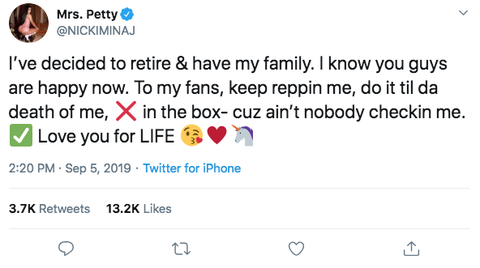 Similarly, it is always suspicious when women who usually crave the spotlight drop out of the public eye. That too is a signal they may be secretly expecting.  On the real, Minaj literally told the world she was baby making when she quit music via
Twitter last Septembe
r to start her family.  But because she had quit
Twitter
before after having beefs with her ex
Meek Mill
, rap nemesis
Remy Ma
, not a lot of people took the announcement seriously.
The quarantine period was very convenient for Jessica Biel to lay low and incubate a whole other person. She and her musician/producer husband Justin Timberlake reportedly welcomed their second child recently and no one knew. They tore a page out of Ana Kournikova and Enrique Iglesias' book when those two had a whole set of twins on the download back in 2017.
Some have tried to keep the secret for the total nine months and have come close.
Evangeline Lily and Jennifer Hudson got caught by paparazzi both around 8 months pregnant. They were in remote places where there is no Hollywood scrutiny but still got busted.
Others succeed.
In 2018,  How to Get Away with Murder' star Karla Souza, and in 2014, Ozark star Laura Linney announced the birth of their first child, respectively, after the baby was already born.
4. She Subconsciouly (or her partner) Touches her Belly
Last month, Minaj gave yet another clue when she showed a video of Petty rubbing her belly. In other years, the maternal subtle cradle of the tummy is a sign a woman is expecting. It's a subcouncous and natural maneuver which is a sign.
5. Her face looks fuller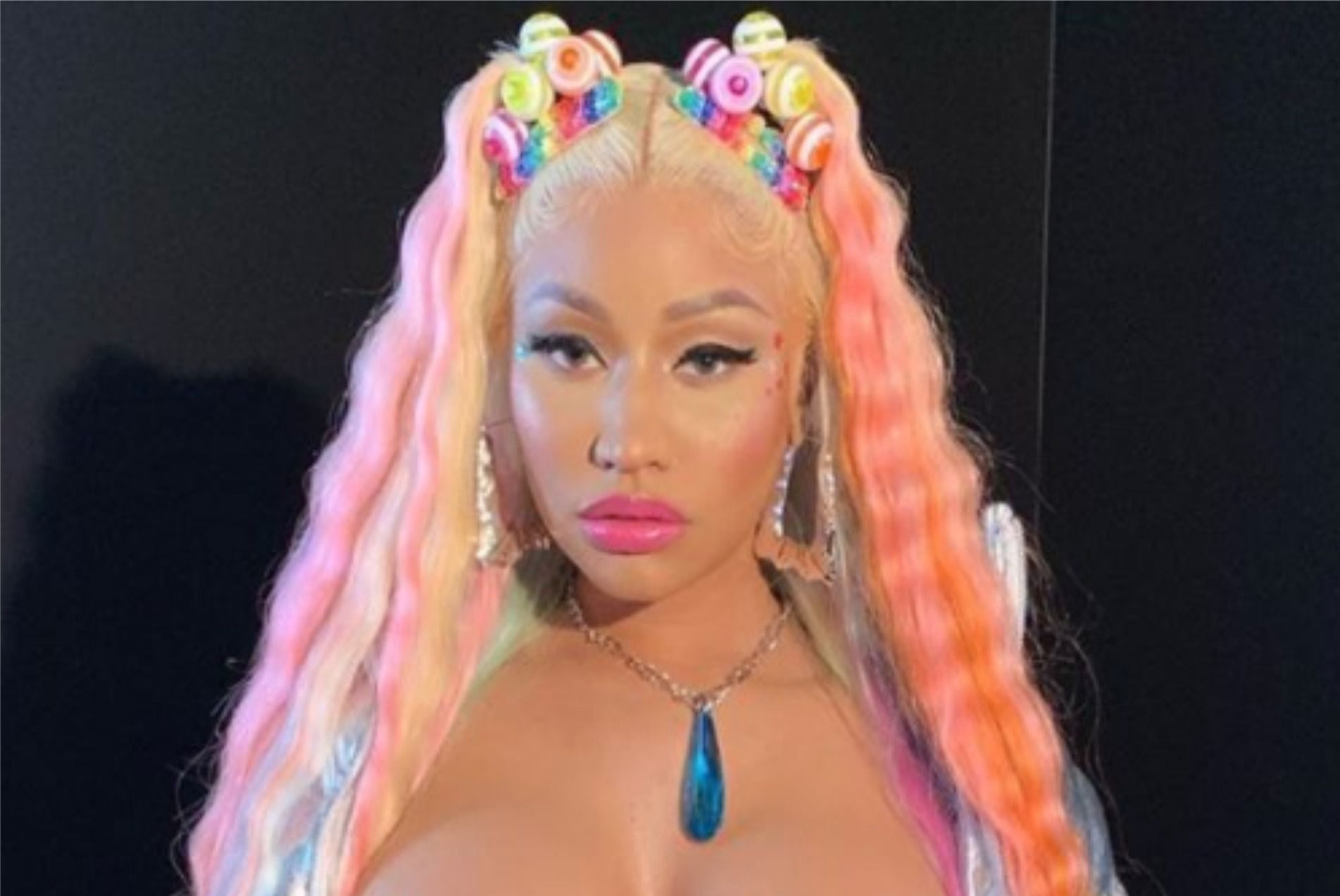 Weight gain is a sign of pregnancy and even for women who manage to not pack on the pounds, a dead giveaway is a fuller rounder face. Many fans speculated and noticed that in the video for Trollz with Ta, Minaj face looked significantly more cherubic than usual.
Well there you have it. If you are a woman in the lime light and seek to totally hide your pregnancy from the media and the public, avoid doing any of the above. Good luck!